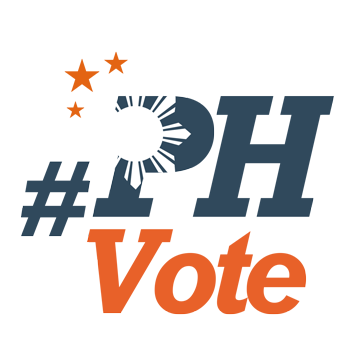 1
Poe tweaks strategy after Duterte snatches lead

MANILA, Philippines – The campaign of presidential bet Grace Poe has tweaked its strategy in an attempt to catch up with her closest rival, Davao City Mayor Rodrigo Duterte.
On Saturday, April 9 – days before the 1st quarter Social Weather Stations and ABS-CBN surveys were published – the team of Poe and running mate Francis Escudero met to discuss the changes in their campaign. Their camp got hold of both surveys days before they came out in the media, a campaign insider said.
Poe's dip in ratings is due to her mixed messaging, analysts said. Will she continue what the Aquino administration started or create her own path?
Political analyst Aries Arugay said Poe failed to sustain the momentum even after the Supreme Court allowed her to run. (READ: Grace Poe's campaign: Mixed messaging, disqualification woes)
"Since her campaign focused so much on her right to run for office, when it was granted, her campaign was not able to quickly transition to her platform. Apart from honest and clean governance, it is not clear what Poe represents," Arugay said.
He added: "While Poe mixes change and continuity as her campaign message, Duterte is the only one who seeks not only radical change, but swift change."
Arugay said Duterte's singular message on peace and order and decisive leadership "resonated heavily" with the public.
On the contrary, the neophyte senator's tagline of Gobyernong May Puso (Government With A Heart) is unclear. The analyst added that Poe has so far failed to give a coherent vision of her governance, as she only has numerous generic policies. (READ: Grace Poe's promises and her 20-point agenda)
"Poe has a laundry list of "good" policies, but what is the overall vision of her leadership? At this stage, you supply the specifics of your grand design or vision for the country. Without it, you are only giving bits and pieces to the voters. What is the overall framework that ties all your policies and programs together? The 'puso' thrust is vague," Arugay said.
Poe has now added the issue of peace and order in her campaign speeches. It is the core of Duterte's platform.
She maintained violence is not the solution to end crime, an indirect swipe at the mayor who promised he would resort to it within 3 to 6 months through a "bloody" campaign.
Poe asserted the issue is now part of her messaging, as it has been the question of the people she meets in her sorties.
Caution with media
There have been noticeable changes in Poe's campaign, too, especially with her engagement with media.
This became apparent when the issue of her husband's service in the United States Air Force came up in an interview in Northern Samar. Poe drew flak for not disclosing the fact during the campaign period.
Following the issue, reporters noticed that full transcripts of interviews were no longer regularly sent, and when the camp does, it only sends those on the issues they selected.
The camp of the Freedom of Information advocate has also started to limit media coverage of certain events in its sorties, like what happened in Sorsogon, where Poe signed a covenant of support for a church-backed project calling for charter change.
Before the drop in survey ratings and the reports about her husband's stint in the US military, Poe was relatively accessible. She and Escudero would hold press conferences and accommodate chance interviews during sorties.
But now, Poe's camp has started to implement the 3-question limit during encounters with reporters. It remains to be seen if this would continue.
The presidential candidate also has two spokesmen now: Valenzuela Mayor Rex Gatchalian and Quezon Representative Mark Enverga. Both are members of the Nationalist People's Coalition supporting her.
Gatchalian and Enverga denied that the limited interviews with the senator are part of the new strategy, saying they just want to make use of the time left to campaign.
"Not a strategy. Given that there are 27 days left to campaign, Team GP would like to maximize its time in all provinces visited," Enverga said on Wednesday.
"Not at all, in the next couple of weeks Senator Poe will be visiting as many places as possible. Her schedule will take her to more places in a single day. We tend to maximize the remaining weeks. She will be rushing from one place to another so spokesmen will be around to answer queries," Gatchalian added.
'More focused' campaign
Galing at Puso campaign manager Ace Durano said they would be "more focused" in the last 4 weeks of the campaign period.
"It's time to focus with 4 weeks left. The campaign group is fired up after our meeting with Senators Grace and Chiz," Durano told Rappler.
Durano, however, refused to give details. Asked if this involves messaging, he said the focus of their messages would be changed.
Escudero, for his part, said it is just normal for teams to change their strategies regularly.
"We have been changing strategies from the beginning, almost on a weekly, sometimes bi-monthly basis. Some small, some noticeable, but campaigns are always a work in progress. Constantly, it evolves and changes until the last day of the campaign period," Escudero told reporters in a mix of English and Filipino. – Rappler.com
Who won in the 2016 Philippine elections?
Check out the 2016 official election results through the link below:
Check out the 2016 unofficial election results for the national and local races through the links below
For live updates on the aftermath of the May 9 elections, check out our extensive
2016 Philippine elections
coverage!