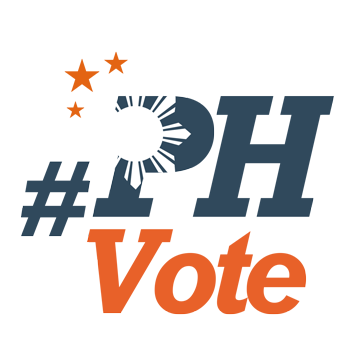 1
32,360 overseas voters in first 3 days alone

MANILA, Philippines – Mostly coming from Africa and the Middle East, at least 32,360 overseas Filipinos have trooped to polling precincts as of Wednesday, April 13, in a tightly contested presidential race.
Commission on Elections (Comelec) Commissioner Arthur Lim said 32,364 overseas Filipinos have cast their ballots since the month-long overseas absentee voting began on Saturday, April 8.
"This is a very good number," Lim said.
This initial turnout is already around 27% of the total number of overseas voters in the last elections.
Explaining the high turnout, Lim said it's a tight presidential race that has prompted candidates to campaign overseas and fuel the interest of Filipinos there.
The Comelec commissioner said the 1.38 million overseas Filipino voters "can affect the outcome" of the national elections. (READ: Game changers: 1.38 million OFWs begin to vote)
"It's but natural that all the candidates will focus or give their utmost attention and effort not only locally but also abroad," he said.
On the high initial turnout, Lim added, "Matindi po ang ating paghahanda." (Our preparation was intense.)
He said, too, that the Comelec has hurdled initial problems. These include vote-counting machines getting stuck in the customs bureau in Riyadh, Saudi Arabia, and election trainers not receiving the needed visas.
Lim said 4 vote-counting machines also malfunctioned on Sunday, April 10, but these machines have been replaced.
Zero voters in London, Seoul
Lim said he remains optimistic about the voter turnout in the next few days, until overseas absentee voting ends on May 9.
So far, Lim said, the following Philippine embassies and consulates have contributed the most to the overseas voter turnout:
Hong Kong – 5,155 voters
Singapore – 3,686 voters
Abu Dhabi – 2,665 voters
Dubai – 2,205 voters
Doha – 2,038 voters
Riyadh – 1,880 voters
Jeddah – 1,880 voters
Al Khobar – 1,212 voters
Manama – 850 voters
Berlin – 844 voters
On the other hand, the following Philippine embassies and consulates have registered zero voters as of Wednesday:
London – 0 voters
Seoul – 0 voters
Moscow – 0 voters
Brasilia – 0 voters
Santiago – 0 voters
Manado – 0 voters
Port Moresby – 0 voters
Mexico – 0 voters
Hanoi – 0 voters
In the United States, the Philippine embassy in Washington DC, meanwhile has had 3 voters only as of Wednesday.
Lim said the Comelec is targeting a total voter turnout of 50% in this year's elections. This means at least 688,000 overseas voters.
In 2013, when the Philippines held midterm elections to choose new senators, among others, the voter turnout was 16.71%. This was equivalent to 118,823 voters.
In 2010, when Filipinos elected President Benigno Aquino III, the overseas voter turnout was 26.96%, or 153,323 voters. (READ: What you need to know about overseas absentee voters) – Rappler.com
Who won in the 2016 Philippine elections?
Check out the 2016 official election results through the link below:
Check out the 2016 unofficial election results for the national and local races through the links below
For live updates on the aftermath of the May 9 elections, check out our extensive
2016 Philippine elections
coverage!