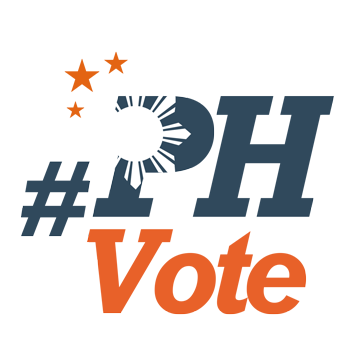 1
Isabela vice mayor slain by unidentified armed group

ISABELA, Philippines – Barely a year after vice mayor Florante Raspado was shot dead inside the Jones municipal hall, the official who assumed his office was killed in a remote village in the same town on Wednesday afternoon, April 13.
Authorities have yet to pinpoint the killer of Vice Mayor Ronnie Lucas, who is running for the same position on May 9, Jones town Police Chief Inspector Noel Pattalitan told Rappler in a phone interview.
Pattalitan said that according to witnesses, "more or less 100" armed men barred the convoy of Lucas, who was in Dicamay village to distribute cash assistance and relief goods to drought victims.
The armed group seized Lucas and let the 8-vehicle convoy pass. Residents of the village later found the lifeless body of Lucas in Sitio Dinangnang in Dicamay.
The village, located at the foot of Sierra Madre, is about 30 kilometers away from the town proper.
"We are still conducting an investigation. Basing on the facts we gathered, we don't have specifics yet. But they were held by armed group," Pattalitan said in mix of Filipino and English, when asked who killed the vice mayor.
He said the New People's Army is among the suspects, but did not rule out the possibility that the killing is politically-motivated as Lucas is running for vice mayor.
Vote buying?
A certain "MJ" who claimed to be a spokesman of the NPA's Benito Tesoro Command told a local radio station that the group sentenced Lucas to death for alleged vote buying and his supposed involvement in the killing of Raspado.
MJ said his group seized the money and relief assistance from Lucas' group but will later distribute it to the residents.
Pattalitan refused to validate MJ's claims, saying he was not able to hear the radio interview.
Asked if Lucas' planned distribution of relief goods and cash assistance is tantamount to vote-buying, Pattalitan said: "Their mission is to distribute relief goods. That's what they said. It is already upon the Comelec (Commission on Elections) to identify if Lucas really engaged in vote buying."
Pattalitan confirmed that Lucas' group was found with two 6x6 trucks carrying relief goods.
Under Comelec rules, giving cash and relief assistance during the campaign season are prohibited as these are forms of vote-buying.
Isabela is under a state of calamity because of the impact of the prolonged El Niño phenomenon on agriculture. The drought damage is estimated at P1 billion. – Rappler.com
Who won in the 2016 Philippine elections?
Check out the 2016 official election results through the link below:
Check out the 2016 unofficial election results for the national and local races through the links below
For live updates on the aftermath of the May 9 elections, check out our extensive
2016 Philippine elections
coverage!