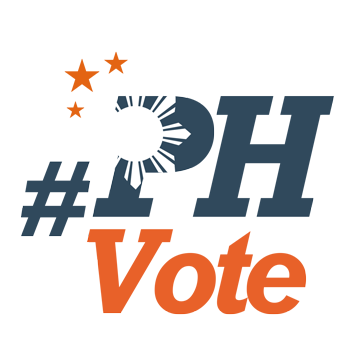 1
Comelec hit for crackdown on false claims of fraud

MANILA, Philippines – The Commission on Elections (Comelec) drew flak on Thursday, April 14, for planning to sue people, including netizens, who falsely claim fraud in this year's elections.
The Center for International Law Manila (Centerlaw) said warnings like this produce a "chilling effect" on free speech.
"Precisely, the problem with such warnings or threats is that they serve to chill or prevent a full discussion by the public of the raging issues of the day, even allowing for a few who may have malicious aims in mind by spreading falsehood in channels and spaces of public discourse," Centerlaw said in a statement Thursday.
"The national discourse on the conduct of an honest and credible national elections in May is far too important to be hindered by an unconstitutional threat of prosecution by the Commission on Elections of people who allegedly post false information about it on social media," it added.
Centerlaw is chaired by human rights lawyer Harry Roque, a nominee of a party-list group running in the May 9 elections.
Centerlaw issued this statement after Comelec Commissioner Arthur Lim on Wednesday, April 13, warned people who, even through social media posts, falsely claim election fraud.
Lim made this statement in the context of recent social media posts that allege election fraud overseas.
One of the false social media posts is an edited photo of a ballot in Singapore. The photo shows a ballot with yellow highlights over the names of administration standard-bearer Manuel Roxas II and his running mate, Leni Robredo.
The poll body said the highlighted ballot is fake. Comelec Spokesman James Jimenez said this shows "a deliberate attempt to mislead."
Comelec: It's an election offense
Reacting to social media posts like this, Lim said making false claims about election fraud is considered an election offense. (READ: Comelec to sue voters falsely claiming fraud)
Section 261 (z) (11) of the Omnibus Election Code says an election offense is committed by "any person who, for the purpose of disrupting or obstructing the election process or causing confusion among the voters, propagates false and alarming reports or information or transmits or circulates false orders, directives, or messages regarding any matter relating to the printing of official ballots, the postponement of the election, the transfer of polling place, or the general conduct of the election."
The Omnibus Election Code says any person found guilty of an election offense "shall be punished with imprisonment of not less than one year but not more than six years, and shall not be subject to probation."
Centerlaw said Lim's warning, however, "is in fact prior restraint that does not serve the interest of a full discussion of issues that matter to the polity," as seen in a landmark Supreme Court case.
"Under our Constitution, the uninhibited, informed, and spirited discussion of issues is a more important a consideration than that a few criminal minds may exploit the opportunity for public discourse for their own criminal ends," the human rights group said.
After all, the group said, the Philippines' first two automated elections – with voting machines provided by Smartmatic – "had been hounded by many technical glitches and indications of fraud."
On top of this, the Comelec faces other problems, such as the hacking of its website, resulting in the biggest leak of personal data in Philippine history. (READ: Is Comelec liable for website data leak?)
"Instead of issuing threats of criminal prosecution, the Comelec should instead work on regaining public trust by putting in place a secure environment for our automated elections exercise this coming May," Centerlaw said. – Rappler.com
Who won in the 2016 Philippine elections?
Check out the 2016 official election results through the link below:
Check out the 2016 unofficial election results for the national and local races through the links below
For live updates on the aftermath of the May 9 elections, check out our extensive
2016 Philippine elections
coverage!