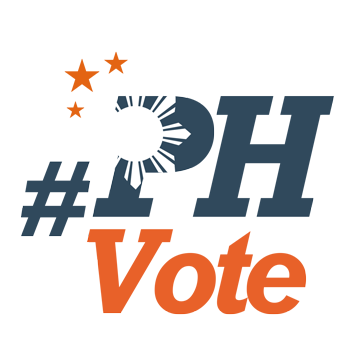 1
Minority president expected after elections – Recto

CAGAYAN DE ORO CITY, Philippines – Liberal Party senatorial candidate Ralph Recto believes that the next president will have to hit the ground running come July 1, 2016 and continue the campaign to win the hearts and minds of the Filipino people.
Recto, currently at number 8 in the Social Weather Stations survey, said in a press conference here that the next president will be a minority president who willl probably get about "30% of votes".
"That means that 70% did not vote for you and I think it's going to be difficult for the next president. It will have to be a continuing campaign to win the hearts and mind of the Filipino people," Recto said. (READ: Electing a president: Picked by some, rejected by many)
Results of an SWS survey conducted from March 30 to April 2 showed Davao City Mayor Rodrigo Duterte leading with 27% followed by Grace Poe with 23%, Vice President Jejomar Binay with 20%, Mar Roxas with 18%, and Senator Miriam Defensor-Santiago with 3%.
"I don't think that any of the candidates will get a majority vote, I think whoever wins will get a plurality," Recto said.
Given this scenario, Recto said it is going to be difficult for the next president who will have to work closely with members of Congress to get the numbers and get things done. The Liberal Party, he said, is expected to dominate both the House of Representatives and the Senate.
Management skills like FVR
Recto opined that none of the 6 presidential candidates have the management skills of former president Fidel V. Ramos, who was himself a minority president. He obtained only got 5.342 million votes or 23.58%.
Ramos, a former chief of staff of the Armed Forces of the Philippines and secretary of national defense, is the country's 12th president.
Recto described Ramos as a "manager" who skillfully directed the country. "FVR has so much experience prior to that [being a president]," Recto said.
None of the current presidential aspirants have that kind of experience, Recto pointed out. He added, "I don't anyone would get the same honeymoon period as President [Benigno] Aquino [III] did. They would have to continuously campaign."
Amend economic provisions
Recto also said that the Senate, too, would have to hit the ground running on July 1 and prioritize amending economic provisions of the 1987 constitution which prohibits foreigners and foreign companies from having majority shares.
That restriction of the constitution is often blamed for limited foreign investments. It has promoted circumvention of the law by foreign companies that opt to set up dummy Filipino companies that allow their entry into the Philippine market.
Asked who among the presidential candidates would make that possible, Recto replied that all of the candidates, with the exception of his partymate, Liberal Party standard-bearer Mar Roxas II.
"I think I heard that most of them are saying that they are open, but I have not heard of Secretary Mar, I don't think he is open yet or amenable to amending the economic provision," Recto said. – Rappler.com
Who won in the 2016 Philippine elections?
Check out the 2016 official election results through the link below:
Check out the 2016 unofficial election results for the national and local races through the links below
For live updates on the aftermath of the May 9 elections, check out our extensive
2016 Philippine elections
coverage!