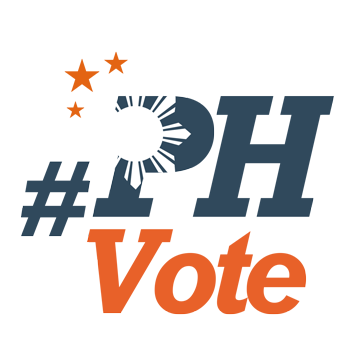 1
Poe, Roxas, Binay hit Duterte: Rape is a serious crime, not a joke

MANILA, Philippines (UPDATED) – Rape is no joke.
That's what presidential bets Senator Grace Poe, former interior secretary Manuel "Mar" Roxas II, and Vice President Jejomar Binay said in reaction to poll front runner, Davao City Mayor Rodrigo Duterte's joke about an Australian woman raped in his city.
Poe, as a woman, said she is offended by Duterte's statement. The neophyte senator said that regardless of a woman's identity and appearance, no one deserves to be abused.
"It is distasteful and unacceptable, and reflects his disrespect for women. No one, whoever she is and whatever her looks may be, deserves to be raped and abused. Rape is a crime and no laughing matter. We should all be outraged at abuses against women," Poe said in a statement on Sunday, April 17.
A YouTube video of Duterte's statement, which he made during a campaign sortie in Quezon City last April 12, has gone viral, with a number of citizens criticizing the mayor.
"Nirape nila lahat ng mga babae so 'yung unang asolte, kasi nagretreat sila, naiwan yung ginawa nilang cover, ang isa doon yung layminister na Australyana. Tsk, problema na ito. 'Pag labas, e di binalot. Tiningnan ko yung mukha, 'tangina parang artista sa America na maganda. Putangina, sayang ito. Ang nagpasok sa isip ko, nirape nila, pinagpilahan nila doon. Nagalit ako kasi nirape, oo isa rin 'yun . Pero napakaganda, dapat ang mayor muna ang mauna. Sayang," Duterte said.
(All the women were raped so during the first assault, because they retreated, the bodies they used as a cover, one of them was the corpse of the Australian woman layminister. Tsk, this is a problem. When the bodies were brought out, they were wrapped. I looked at her face, son of a bitch, she looks like a beautiful American actress. Son of a bitch, what a waste. What came to mind was, they raped her, they lined up. I was angry because she was raped, that's one thing. But she was so beautiful, the mayor should have been first. What a waste.)
It was not the first time Duterte was accused of disrespecting women. In past sorties, the tough-talking mayor could be seen kissing women supporters, who seem unperturbed. The mayor eventually apologized for his acts.
"While some may seem impressed with the mayor's nonchalance and tough-talking stance, he should be reminded that at all times, women, men and the LGBT alike should be treated with dignity and respect," Poe said.
Roxas, for his part, said Duterte should not be allowed to hold power.
A crimes as serious as rape should not be taken lightly, he said.
"Seryosong problema ang rape (Rape is a serious problem). Anyone who laughs at the ultimate assault on the dignity of women should not be allowed to wield power. Ang babae ay may karapatan, hindi pinaglalaruan (Women have rights, they should not be played). Hindi ito katatawanan, kahayupan ito (This is no laughing matter, this is an animalistic act)," Roxas said.
Former friends Roxas and Duterte are caught in a heated word war, with Roxas hitting Duterte's crime plan of 3 to 6 months. Duterte, in his retort, called Roxas "bayot," a Bisaya term for gay, which can also be used as a derogatory term.
Duterte's statement is "revolting," Binay said in a statement Sunday.
"Mister Duterte, wala ka bang ina? Wala ka bang anak na babae?" Binay said.
(Mister Duterte, don't you have a mother? Don't you have a daughter?)
"Your statement is simply revolting. Nothing can justify such callous remarks," his statement continued. "Nanghinayang ka na hindi mo na-rape ang Australian lay minister. Pinagyabang mo na minolestya mo ang inyong kasambahay. You are a crazy maniac who doesn't respect women and doesn't deserve to be president," he added.
(You feel it's a waste that you did not rape the Australian lay minister. You are proud that you molested your household help. You are a crazy maniac who doesn't respect women and doesn't deserve to be president.)
Meanwhile, Senator Miriam Defensor Santiago, known for her strongly-worded opinion, seemed to be a little forgiving about Duterte's joke.
Although she thinks the Davao City mayor "crossed a line," she believes he has the right to freedom of expression and it is up to the voters to judge him.
"If the people would [react], they can express it through the ballot. He has the right to free expression. That's the way he expresses himself," she said in during a visit in Bulacan on Monday, April 18. – Rappler.com
Who won in the 2016 Philippine elections?
Check out the 2016 official election results through the link below:
Check out the 2016 unofficial election results for the national and local races through the links below
For live updates on the aftermath of the May 9 elections, check out our extensive
2016 Philippine elections
coverage!