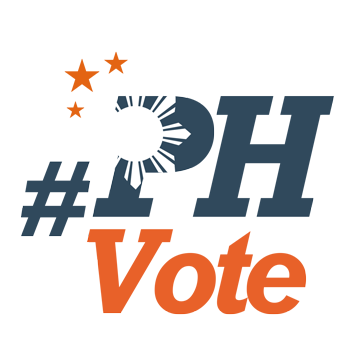 1
Party mates hit Marcos again in ABS-CBN VP debate

MANILA, Philippines – Senator Ferdinand "Bongbong" Marcos Jr was again on the receiving end of criticism despite his absence from ABS-CBN's vice presidential debate on Sunday, April 17.
His party mates from the Nacionalista Party (NP), senators Alan Peter Cayetano and Antonio Trillanes IV, were among the candidates who attended the debate. It was the second showdown for vice presidential bets, following the Commission on Elections (Comelec)-organized debate a week ago.
Once again, the issue of the Marcoses' ill-gotten wealth was brought up. (READ: Cayetano hits Marcos: Your family stole $10 billion)
During the face-off round, Camarines Sur 3rd District Representative Leni Robredo asked Cayetano why he has been so critical of Marcos when they are both members of NP. (READ: Silent endorsement for Bongbong Marcos from NP stalwarts?)
Cayetano replied that he has long been critical of the Marcoses, and not just now that he is battling the late dictator's son for the same post. (READ: Cayetano, Marcos clash in debate)
"I've been consistent from EDSA 1. I'm willing to debate anytime. I told Senator Bongbong, if my statements are wrong, I'll withdraw from the race. But if I am correct, you withdraw from the race and return the $10 billion your family stole," Cayetano said in Filipino.
He also questioned Marcos' declared wealth in his Statement of Assets, Liabilities and Net Worth (SALN), as well as the senator's alleged involvement in Janet Lim Napoles' network of bogus non-governmental organizations (NGOs).
"[Ang] SALN ni Bongbong Marcos, P500 million. 'Di naman sya nagtrabaho ni isang araw sa buhay niya. Ang Napoles, P205 million ang nilagay niya," Cayetano said.
(Bongbong Marcos' SALN says he has P500 million, when he did not work a day in his life. And he also allocated P205 million of funds to Napoles' [NGO].)
After responding to Robredo, who has also been critical of the dictatorship of Marcos' father, the late President Ferdinand Marcos, Cayetano threw another Marcos-related question to a fellow NP member.
He asked Trillanes to react to Marcos' claim of being anti-graft, yet failing to appear in Senate hearings against corruption.
Trillanes echoed his answer during last week's vice presidential debate that he is offended by Marcos' statements. He also previously denied that the Senate hearings are merely being used for politics.
But for Trillanes, people themselves should assess what Marcos has done as a senator since 2010.
"Sa akin, tanggalin na lang natin 'yung pagiging anak siya ng isang dictator. Tingnan na lang natin si Bongbong Marcos as a senator. Ano bang nagawa niya sa inyo? Ano ba ang nagawa niya the past 6 years bilang senador?" Trillanes said.
(For me, let us not consider him as the son of the dictator anymore. Let us just look at Bongbong Marcos as a senator. What has he done for you? What has he done in the past 6 years as senator?)
Last week, the son and namesake of the late dictator was put on the hot seat, getting grilled over the longtime issues hounding his family.
It was speculated that Marcos did not attend the ABS-CBN debate to avoid answering questions related to martial law. ABS-CBN is owned by the family of Eugenio "Geny" Lopez, who was detained during the Marcos regime. The broadcasting network was also sequestered from the Lopez family and was only returned after the ouster of the late strongman.
But the senator explained in a statement that he was skipping the event because he and his wife, Liza Araneta-Marcos, were going to celebrate their 23rd wedding anniversary. He also had several meetings in Batangas earlier on Sunday.
Aside from Marcos, opposition bet Senator Gregorio Honasan II was also absent. Honasan said he had commitments set in Mindanao that he could not "reset on a short notice." Honasan, a key player in the 1986 People Power Revolution, had been visibly silent on martial law issues during the Comelec-organized debate. – Rappler.com
Who won in the 2016 Philippine elections?
Check out the 2016 official election results through the link below:
Check out the 2016 unofficial election results for the national and local races through the links below
For live updates on the aftermath of the May 9 elections, check out our extensive
2016 Philippine elections
coverage!