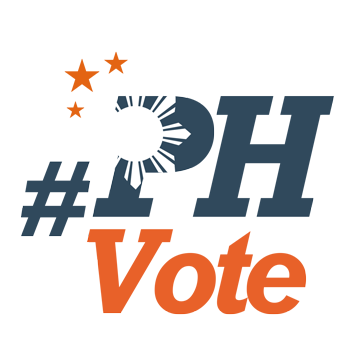 1
Duterte: Not sorry for rape remark, that's how I speak

MANILA, Philippines (UPDATED) – Rodrigo Duterte won't apologize, the presidency be damned.
Blame his controversial statement on the raped Australian missionary on "gutter language" from his childhood days, said the presidential bet in his statement caught on video.
He was responding to public outrage over a "joke" he made during his campaign rally in Amoranto Stadium on April 12 in which he said the Australian woman was so beautiful, it was too bad he didn't get to her first.
In a video posted on Sunday, April 17, Duterte can be seen seated in front of his house in Davao City surrounded by journalists.
In the 26-minute video, Duterte said he first made the controversial statement in 1989, in the middle of the deadly prison riot in Davao City, where several civilians, including an Australian missionary, were taken hostage.
"In my utter anger – gutter language 'yan eh, salitang kanto – nung binuksan ko, 'O eto,' galit ako nun nagsasalita. 'Ang ganda-ganda pa mukhang artistang galing America. Putang ina, naunahan pa ako, Patayin mo lahat,'" he said, recounting the incident.
(In my utter anger – that's gutter language, street-speak – when I opened [the sheets covering the corpse], I was speaking angrily, "She's so beautiful, she looks like an American actress. Son of a bitch, they beat me to her. Kill them all.")
He said he would not apologize for merely recounting the words he uttered at the time, supposedly his way of expressing anger at the hostage-taking.
"I am willing to lose the presidency. Do not make me apologize for something which I did na talagang (which was really) it was called for at the moment...Putangina, nandoon ako sa dugo, you want me to be courteous all the time?" he told media.
Duterte's own campaign team, in their April 17 press release, said Duterte "refused to apologize for his statements on rape, saying it was expressed in 'utter anger' over the killing of hostages in 1989."
The Davao City mayor, however, admitted it was a "bad remark."
"I'm sorry if it came out this way, ganyan talaga ang totoo...Ganoon talaga magsalita ang, galing ako sa baba eh. 'Di naman ako anak ng konyo (that's the truth...I really speak that way because I came from a poor family. I'm not the son of a rich person)," he said.
He apologized for his bad mouth: "I'm sorry to the Filipino people. It's my style, it's my mouth. I said it in the heat of anger. But listen to the story behind."
He then recalled how he grew up in a barangay where speaking in a "bastos" or rude manner is commonplace.
Duterte also insists the statement was not a joke, since he said it in all seriousness without smiling.
"No, it was not a joke, I said it in a narrative. I was just talking plain sense narrative," he said.
What Duterte was willing to apologize for was the outcome of the hostage-taking itself, not his specific remarks.
"Every crime committed against a hapless person is always the responsibility of government. That the incident turned out to be bloody and gory, sorry. Pero kung sabihin mo bunganga ko (but if you're talking about my mouth), I will not, I will not for the life of me. I could lose the elections today," he said.
Womens' rights group Gabriela, and various presidential and vice presidential candidates have criticized Duterte for his remarks at the Amoranto Stadium. – With reports from Editha Caduaya/Rappler.com
Who won in the 2016 Philippine elections?
Check out the 2016 official election results through the link below:
Check out the 2016 unofficial election results for the national and local races through the links below
For live updates on the aftermath of the May 9 elections, check out our extensive
2016 Philippine elections
coverage!