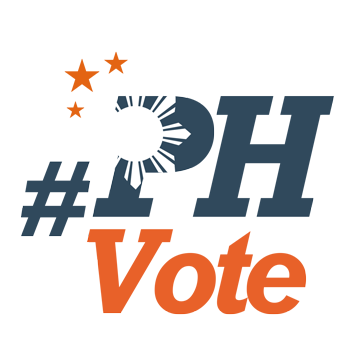 2
5Ps and CCT: How will candidates' anti-poverty promises be funded?

MANILA, Philippines – Among the popular promises made in the campaign trail is the expansion of the Aquino government's Pantawid Pamilyang Pilipino Program or 4Ps. Inherited from the administration of Gloria Macapagal Arroyo, the conditional cash transfer (CCT) program has been recognized and lauded by world leaders as well as the World Bank.
A recent survey said 80% of Filipino voters will likely vote for candidates who will continue the current administration's flagship poverty alleviation program, which is being implemented by the Department of Social Welfare and Development (DSWD).

"You can glamorize poverty and think that it is noble. It is not noble. It is dehumanizing, because it forces you to depend on others."
Leonor Briones
Lead convenor, Social Watch Philippines
No wonder, all presidential candidates have pledged to continue the 4Ps, which, for years, the critics called a dole-out program. They have questioned whether its beneficiaries are really the poorest of the poor.
Under the program, a household-beneficiary with 3 children may receive P1,400 a month after meeting the government's conditions related to health and education.
The 4Ps has helped lift 1.5 million families from poverty since 2010, but the recently-launched Listahanan 2 showed 5.1 million households in the Philippines are still identified as poor. That's 5.5 million poor families, or 28.7 million poor individuals.
The 6 presidential bets want to do more: include senior citizens, fisherfolk families, indigent solo parents, and the near-poor in the program. They also want to add a livelihood component, increase funds for beneficiaries' food, and institutionalize the program by way of legislation. (READ: Plans and promises: Presidential bets on poverty alleviation)
Some of these promises are staples in candidates' speeches, but for former national treasurer Leonor Briones, the 4Ps should be a "sunset policy" that offers less as a developing country like the Philippines progresses.
"The message there is that our presidentiables are not really development-oriented," Briones, lead convenor of Social Watch Philippines, told Rappler.
"They're not going beyond winning, kasi a program like CCT...dapat sunset [policy] 'yan, 'yun bang i-reduce mo nang i-reduce as your country progresses, 'di mo na kailangan ng CCT. The rich countries do not have CCT, pero tayo naman as we progress – we think we're progressing of course because of GDP – pero increasing and increasing naman ang CCT," she added.
(They're not going beyond winning, because a program like CCT...should be a sunset policy, which you keep reducing as your country progresses, and you no longer need the CCT. The rich countries do not have CCT, but for the Philippines, as we progress – we think we're progressing, of course, because of the GDP – our CCT increases.)
Social Watch Philippines is a budget watchdog group that monitors and asserts social development, and helps marginalized sectors directly engage in the national and local budget processes. It is part of the international network Social Watch which holds governments accountable to commitments toward the eradication of poverty.
In her interview with Rappler, Briones said that whoever wins the presidency in the May polls will have to work within the national budget created under the Aquino administration for at least two years.
Except in 2015, the budget for the 4Ps has gone up since 2010.
| | |
| --- | --- |
| YEAR | NEW APPROPRIATIONS FOR 4PS |
| 2010 | P10,000,000,000 |
| 2011 | P21,194,117,000 |
| 2012 | P39,444,651,000 |
| 2013 | P44,255,644,000 |
| 2014 | P62,614,247,000 |
| 2015 | P62,322,890,000 |
| 2016 | P62,665,628,000 |
Source: Department of Budget and Management
Now consider this year's budget for the program.
Around P62.67 billion of the DSWD's 2016 budget under the Office of the Secretary has been allocated for the 4Ps. That's over half of new appropriations for the Office of the Secretary, which amounts to P110.48 billion.
Bulk of the money (P56.03 billion) is for the cash grants to be given to beneficiaries identified through the National Household Targeting System for Poverty Reduction, as well as "victims of natural and man-made calamities who became homeless and have lost their means of livelihood as determined by DSWD."
With the initial success of the 4Ps, even the DSWD is pushing for a law that would institutionalize it, after several bills were filed in Congress. The House of Representatives has approved House Bill 6393 on 3rd and final reading.
"'Yan po ay gusto ng ating mga partner-beneficiaries para hindi na sila mapapasok sa alanganin," Social Welfare Secretary Corazon Soliman said in a chance interview in March. (That's what our partner-beneficiaries want so there will no longer be any uncertainties.)
Administration bet and former Interior Secretary Manuel Roxas II supports the call to institutionalize the 4Ps through a law, but Briones said this proposal is a recognition "that poverty levels will rise" and an admission that "you are not really solving the problem of poverty."
"You are recognizing that we don't have the capacity to solve poverty problems the way other countries have. It's not as if other countries have not done it…. It is an admission, it is a recognition, as if it's Biblical, 'the poor will always be with you.'"
She added: "What do you need a law for when you have the Universal Declaration of Human Rights? What do you need a law for on such a thing as a development goal?"
Soliman: How will bets continue 4Ps?
Among the candidates, Vice President Jejomar Binay and Senator Grace Poe have some similarities in their plans for the 4Ps program.
For starters, both of them want to rename the program to 5Ps, which refers to libreng pustiso (free dentures) for Binay, and pangkabuhayan (livelihood) for Poe.
Binay's libreng pustiso alludes to his plan of extending the program to senior citizens. Poe, meanwhile, wants to include a livelihood component in the 4Ps.
---
Both Binay and Poe want to:
Expand the 4Ps
Include marginalized sectors
Increase the budget
---
While Soliman is happy to hear all candidates will continue the 4Ps, she said it's also their responsibility to disclose how they plan to continue the program.
She pointed out that Binay's proposal to add senior citizens is unnecessary since there is already a social pension program which provides a monthly P500 for indigents 60-year-old and above.
Poe's proposal, too, already exists. Soliman said her department's Sustainable Livelihood Program has already helped over 300,000 who are also in the 4Ps, and a 2016 budget of P9 billion will allow DSWD to help more.
Poe's other proposal to introduce an "unconditional" cash transfer program for calamity victims is already being done by the DSWD, Soliman said.
"Pantawid's objective is to keep the children in school and keep them healthy. It's an investment in the future of the country. That's what it's all about. It's not about giving everyone everything that they need. This is conditional cash transfer, and this is providing the wherewithal. In other words, it's giving the worst off a fighting chance," the social welfare chief added.
At least two other presidential candidates also suggested to include a livelihood component in the program: Davao City Mayor Rodrigo Duterte and Senator Miriam Defensor Santiago.
Soliman's ally Roxas has a proposal similar to Poe's: include the near-poor families in the program to keep them from reverting to poverty.
The latest Listahanan 2 revealed over 67,000 4Ps families already yanked out of poverty are still "vulnerable" to go back in the event of an economic shock or a disaster.
But the DSWD secretary thinks another strategy should be laid out for the near-poor, and it should be a program separate from the 4Ps.

Identification of poor 'problematic'
What about proposals to include other marginalized sectors? Aside from Binay's proposal to include senior citizens, Poe also suggested including more fisherfolk families and indigent solo parents into the program.
Briones thinks the CCT, despite its huge budget, leaves "a huge chunk of the very poor out of the equation."
"'Yung classification kasi ng poor ang baguhin nila, 'yung classification nila ng who are the poor. Kasi right now they keep on saying na hindi naman sila expected to solve the poverty problem, pero kung hindi sila mag-solve ng poverty problem, how come P60 billion, much of our anti-poverty funds are for CCT?"
(They should change the classification of who the poor are. Because right now they keep on saying they are not expected to solve the poverty problem, but if they won't solve the poverty problem, how come P60 billion, much of our anti-poverty funds, are for CCT? )
Briones proposed that persons with disabilities who are also poor should be covered already by the 4Ps. But she said that, to this day, the program's identification of the poor remains problematic, even after years of implementation.
Binay actually vowed to "clean up" the program to keep it from being used for politicking. But Soliman questioned the basis of the cleaning up: "What do you mean by cleaning up the list? We have cleaned up the list, we have removed 100,000 names of families. We can improve it definitely, but we want to know, how do you want to do this?"
Soliman called on the presidential bets to introduce reforms in the 4Ps based on processes that are already effective. She said there are 3 things the program can still improve on:
Increase cash grants of elementary students (from P300 to P365) and high school students (P500 to P600).

Release grants monthly instead of releasing every two months.

Improve the Beneficiary Updating System.
Briones, for her part, said unless the 4Ps is implemented as a sunset policy, it will only "exacerbate" dependency.
"You can glamorize poverty and think that it is noble. It is not noble. It is dehumanizing, because it forces you to depend on others," she added. – Rappler.com
Read more from this series:
Who won in the 2016 Philippine elections?
Check out the 2016 official election results through the link below:
Check out the 2016 unofficial election results for the national and local races through the links below
For live updates on the aftermath of the May 9 elections, check out our extensive
2016 Philippine elections
coverage!