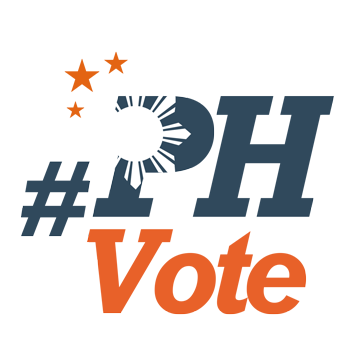 3
Marcos keeps lead in VP race – ABS-CBN survey

MANILA, Philippines (2nd UPDATE) – Senator Ferdinand "Bongbong" Marcos Jr is still the leading vice presidential candidate, based on the results of the ABS-CBN survey conducted from April 5 to 10.
Voter preference for Marcos was at 27%, one percentage point less than his rating in the March 29-April 3 ABS-CBN poll, according to the commissioned survey conducted by Pulse Asia Research, Incorporated among 4,000 registered voters.
Senator Francis "Chiz" Escudero was in second place with 23%, a 2-percentage point gain, and administration candidate Leni Robredo with 21%, down by a percentage point.
Senator Alan Peter Cayetano gained 2 percentage points with a 17%-rating.
Senator Gregorio "Gringo" Honasan II's rating remained unchanged at 4%, while Senator Antonio "Sonny" Trillanes IV had 3%-voter preference, a 2-percentage point loss.
The nationwide survey has an error margin of ±1.5% at the 95% confidence level.
Among presidential candidates, Davao City Mayor Rodrigo Duterte remained in the lead in the latest ABS-CBN survey.
4 candidates favored by poorest voters
Marcos is the top choice in Metro Manila, where 40% of voters favor him; and those in the rest of Luzon (35%). He is also the most preferred bet among voters in the well-off class ABC (43%), and class D (28%).
Robredo continues to be the top pick in the Visayas with 35%-voter preference, and Cayetano in Mindanao, with a 32%-rating.
Pulse Asia president Ronald Holmes said that among voters in the poorest class E, 4 candidates "post essentially the same figures" – Escudero (23%), Marcos (22%), Robredo (22%), and Cayetano (20%).
Subnational estimates for the geographic areas covered in the survey have the following error margins at 95% confidence level: ±4.6% for Metro Manila, ±2.3% for the rest of Luzon, ±3.4% for Visayas, and ±3.3 for Mindanao.

Alternative candidate
Like his presidential candidate, Senator Grace Poe, Escudero is the top second choice for vice president, or the bet voters would choose in case their primary candidate withdraws from the vice presidential race.
In terms of second-choice voter preference, Escudero was favored by 26% of voters. Sharing second place were Cayetano, 16%; Robredo, 13%; Marcos; 13%.
Trillanes and Honasan got 7% and 5%, respectively.
The latest survey results showed that a little over a month before the elections, two in 10 voters said they were not inclined to vote for a different candidate if their original choice backed out of the race.
Marcos said in a statement that his lead in the vice presidential race is "a validation that the Filipino people want to hear platforms and programs rather than mudslinging."
"Our message of unity is being accepted and the survey results will continue to inspire us to work doubly hard in the remaining days of the campaign," he said.
Robredo said each survey is important as it points to areas and segments and society that the campaign team should work and devote more time on.
Meanwhile, Trillanes said that his bottom ranking has not dampened his optimism.
"I've been in tougher situations before but never have I turned my back. When I decided to run for vice president, I knew this would be a long shot, but with the unfailing trust and support of my family, friends and our kababayans (countrymen), I continue to believe that victory in the VP race can be still achieved," said Trillanes.
Senate race: 13 candidates in 'winner's circle'
The latest ABS-CBN poll results showed 13 candidates in the circle of probable winners in the Senate race, led by Senate President Franklin Drilon with 51.6% voter preference, landing him in 1st to 2nd places.
He was followed by Senator Vicente Sotto III (49.8%), 1st to 3rd places; and former Senator Francis Pangilinan (46.8%), 2nd to 3rd places.

"Only 5.8% of Filipino registered voters are not supporting any senatorial candidate in the coming national elections," said Holmes.
The survey results also showed that just a month before the elections, 34% of voters have a complete senatorial slate.
During the survey period, among the major issues were the Supreme Court's affirmation of its decision to allow Poe to run for president, the Senate probe into the bloody dispersal of the Kidapawan drought protest, and the indictment of North Cotabato Governor Emmylou Taliño-Mendoza for graft charges over alleged fund misuse.
The end of the survey period, April 10, was the day of the Commission on Elections-sponsored vice presidential debate with media partners CNN Philippines and BusinessMirror, which was attended by all 6 candidates.
It was not known whether the respondents' choices had been influenced by the outcome of the debate, which began at 5 pm and ended at around 8 pm. – Rappler.com
Who won in the 2016 Philippine elections?
Check out the 2016 official election results through the link below:
Check out the 2016 unofficial election results for the national and local races through the links below
For live updates on the aftermath of the May 9 elections, check out our extensive
2016 Philippine elections
coverage!