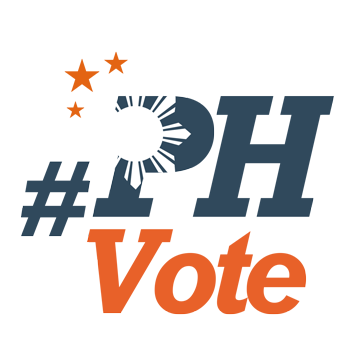 1
Duterte apologizes for rape remarks

ILOILO CITY, Philippines (UPDATED) – Presidential candidate Rodrigo Duterte has apologized for his controversial remarks about an Australian rape victim, saying he did not mean to disrespect women.
His apology was sent to media on Tuesday, April 19. His assistant, Christopher "Bong" Go, told Rappler that the Davao City mayor dictated the apology to his staff who typed it down in a laptop in Metro Inn, Bacolod City on Monday night, April 18. Duterte held a campaign rally in the Visayas city that day.
Below is Duterte's apology in full:
"I apologize to the Filipino people for my recent remarks in a rally. There was no intention of disrespecting our women and those who have been victims of this horrible crime. Sometimes my mouth can get the better of me.
However, I will not apologize for the things I've done to protect our people, especially the weak and defenseless, from crime. I know what it can do to the victims and their families. The anguish and pain they cause. The trauma that can't be erased. I have witnessed these myself numerous times.
This is why I am angry. I am angry because horrendous things like this continue to happen to our women and children all over our land. And sadly, government has failed to protect them
If you will give me the chance to lead this country, I promise to all of you that I will protect our women, children and families from the horrors and disorder that crime inflicts. I will do this even if I lose my life, my honor and even the presidency.
My life is an open book. I am a man of many flaws and contradictions. But when it comes to securing the lives and future of our countrymen and women, you can trust me to do the right thing. I will fight for my people until my last breath."
On Sunday, April 17, a day after the posting of the scandalous YouTube video, Duterte refused to apologize, saying he would rather lose the presidency than have others control how he speaks.
Pleas of a campaign manager
Duterte's campaign manager, Leoncio "Jun" Evasco also pleaded with the public to give the Mindanaoan presidential bet a chance.
Evasco, before being mayor of Maribojoc in Bohol, served as Duterte's chief-of-staff during several of his terms as Davao City mayor.
Evasco described Duterte as having a "very soft heart towards women who are assaulted, raped, and killed."
"I can count to you how many rape cases he personally attended to and take with extreme unction," he said in a statement also released on Tuesday.
The campaign manager also asked people to look beyond Duterte's reputation for being "uncouth, abrasive, and even repulsive."
"That is how the elitists are trying to impose their myopic rules on all our people. Duterte is not in this elitist circle and he is definitely out-of-the-box. But by God, he is the most sincere, simplest but dedicated leader I have ever worked with," said Evasco.
The public outrage caused by Duterte's rape remarks has elicited criticism from his rival presidential candidates, vice presidential candidates, the Australian embassy, women's rights groups, and human rights groups.
The story has been picked up by international media outlets such as the BBC, Vice, The Washington Post, and The Guardian.
In the viral YouTube video taken during a Quezon City campaign rally April 12, Duterte recalls seeing the corpse of Australian missionary Jacqueline Hamill after a 1989 hostage-taking incident in Davao City and saying out of anger that Hamill was so beautiful, it was a waste the hostage-takers got to her before he did.
This is not the first time Duterte's "bad mouth" has grabbed headlines. In November 2015, he also cursed Pope Francis over the traffic caused by his visit to Metro Manila. He has also apologized for these remarks and written to the Pope to explain himself. – Rappler.com
Who won in the 2016 Philippine elections?
Check out the 2016 official election results through the link below:
Check out the 2016 unofficial election results for the national and local races through the links below
For live updates on the aftermath of the May 9 elections, check out our extensive
2016 Philippine elections
coverage!