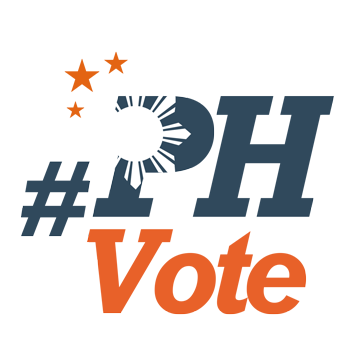 6
Rappler's March SMS poll: Duterte keeps front-runner status

MANILA, Philippines – For the fourth straight month, Davao City Mayor Rodrigo Duterte topped the SMS poll conducted by Rappler, with half or 50% of the responders choosing him as their presidential bet.
His rivals trailed far behind, with administration standard-bearer Manuel Roxas II coming in at second place with 16%. Tied at third place, each with 13%, were opposition standard-bearer Vice President Jejomar Binay and Senator Grace Poe, who has shared the top spot with Duterte in other pre-election preference surveys.
Meanwhile, Senator Miriam Santiago got only 3%, while 5% of responders chose none of the above.
A total of 68,525 Globe subscribers responded to the SMS poll conducted from March 15 to 29, 2016 by Rappler, in partnership with Laylo Research Strategies. As in the previous months' polls, the responders were asked to answer a series of 10 questions about presidential candidates.

The March SMS poll showed Duterte increasing his vote shares nationwide, obtaining an 11-percentage point increase compared to his February numbers. His rivals, meanwhile, suffered minor drops in their numbers: Roxas dropped 4-percentage points, Binay dropped 3-percentage points, Poe maintained her numbers, while Santiago dropped 2-percentage points.
The latest SMS survey was conducted before the most recent controversy hitting the Davao mayor, where he drew criticism for his comments on a murdered Australian rape victim.
Continued lead in major areas
Duterte's numbers improved across all regions, with his increased vote shares in the National Capital Region and Luzon boosting his national numbers.

The results of the March survey also showed the tough-talking Davao mayor gaining ground in his rivals' bailiwick areas.
In Cagayan Valley, for instance, Binay continued his dominance, but his March numbers dropped slightly, with Duterte gaining from this difference.

In the February poll, Binay enjoyed a 20-percentage point lead over Duterte's 19%. But the latest poll showed his numbers dropping slightly to 35%, and Duterte's numbers rising to 26% – shrinking the Vice President's lead to only 9-percentage points.
Roxas, meanwhile, has slipped to second place in the Bicol region. The administration bet was chosen by 33% of responders in the February survey, a 10-percentage point lead over Duterte's 23%. But the March results showed Roxas' numbers slipping to 24%, with Duterte now leading at 36%.

In the Roxas bailiwick of Western Visayas, the Davao mayor is also closing in: while Roxas continues to top the region, he dropped 4-percentage points from the February survey to 33%, leaving him with just a 2-percentage point lead over Duterte's 31% in the March poll.
Duterte remains the front-runner in Mindanao and in his home region, Davao, where 83% of responders selected him as their presidential bet, while his rivals lagged behind with single-digit figures.
The results of the March SMS poll showed Duterte continuing his momentum while snatching votes away from the bailiwick regions of Binay and Roxas.
Another poll also had Duterte leading among Rappler readers.

On the Rappler site survey, Duterte obtained 133,467 votes or 76.61%. Roxas came in at second place with 19,648 votes (11.28%).
Santiago, who has consistently placed last in other pre-election surveys, was third placer in the Rappler site survey, with 9,747 (5.59%) choosing her. Poe followed with 6,626 (3.8%), Binay with 2,410 (1.38%), while 2,321 chose none of the above.
Meanwhile, on a Facebook poll by Rappler, Duterte earned the vote of 75% of netizens, with Santiago coming in at a distant second place with 11%.
The rest received only single-digit figures: Roxas with 7%, Poe with 3%, and Binay with 2%, while 2% of netizens chose none of the above. – Rappler.com
Who won in the 2016 Philippine elections?
Check out the 2016 official election results through the link below:
Check out the 2016 unofficial election results for the national and local races through the links below
For live updates on the aftermath of the May 9 elections, check out our extensive
2016 Philippine elections
coverage!