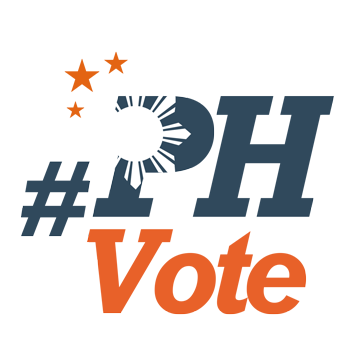 1
Bongbong Marcos hits nepotism in government

MANILA, Philippines – Vice presidential candidate Ferdinand Marcos Jr criticized government for its culture nepotism in a forum on Tuesday, April 19, with a group of Filipino Chinese businessmen headed by an alleged crony of his late father.
Talking about granting business permits and contracts, Senator Marcos told the Federation of Filipino-Chinese Chambers of Commerce and Industries: "Minsan nakikita ko may nagdadala ng proposals sa ating gobyerno at imbes na tingnan na maganda ang proposal ang tinitingnan sino nagdala nito, kasama ba natin o hindi. Kung di kasama, kahit napakaganda ng project di na gagawin."
(Sometimes I see there are people who bring in proposals to the government, but instead of looking into whether the proposal is good, what they look at is who brings them in: is he allied with us or not? If not, even though the project is good, it will be set aside.)
Ironically, Marcos' father and namesake, the late President Ferdinand Marcos, was known for favoring relatives and cronies with business concessions. Among those who benefitted from the late Marcos' practice, was Filipino-Chinese tycoon Lucio Tan.
Listed among Forbes' billionaires, Tan was able to establish his liquor and tobacco businesses during the time of President Marcos in the 1970s. Tan is the chairman emeritus of the group that organized Tuesday's forum.
The Presidential Commission on Good Government ruled in 2012 that some of the businessman's assets are not part of the Marcos' ill-gotten wealth, hindering the government from recovering part of his estates.
Investment plan
At the forum, Marcos also hit Bureau of Internal Revenue Commissioner Kim Henares, whom he described in jest as every "businessman's favorite" for the agency's lack of direction in investment and coordination with other government agencies.
"What is the investment scheme implemented? The [BIR] has to have an investment plan," he said.
Marcos stressed his campaign message of unity before business leaders, saying there is a need to "bring the government together" to have an "overarching fiscal and public investment policy."
The aspirant, who is eyeing to head the labor department if he wins, also told businessmen that the source of poverty is the lack of jobs. He then reiterated need for the government's cooperation with the private sector to generate more jobs.
He said the government should consult the private sector, which employs 90% of the labor force, what infrastructures they need in setting up businesses. – Rappler.com
Who won in the 2016 Philippine elections?
Check out the 2016 official election results through the link below:
Check out the 2016 unofficial election results for the national and local races through the links below
For live updates on the aftermath of the May 9 elections, check out our extensive
2016 Philippine elections
coverage!