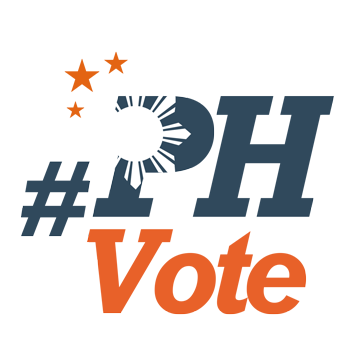 1
One Cebu, Duterte's PDP-Laban formalize alliance

CEBU CITY, Philippines – Davao City Mayor Rodrigo Duterte arrived in Cebu City at past midnight on Thursday, April 21.
Straight from his rallies in Kalibo and Boracay, he appeared at the general assembly for the Garcia-led One Cebu party.
Duterte and his running mate Senator Alan Peter Cayetano came to personally sign the alliance between One Cebu and their party PDP-Laban.
This is the first time One Cebu aligned itself with PDP-Laban, after being aligned with UNA in the previous election.
"The alliance of the two parties will further strengthen Mayor Duterte's candidacy in Cebu and at the same time allow us to carry One Cebu's candidates in areas where we have also fielded candidates," said PDP-Laban President Aquilino "Koko" Pimentel III, in a statement that One Cebu sent out ahead of Duterte's arrival.
Pimentel added: "Our two parties share many things in common. We stand united against crime and corruption. We are also determined to fight poverty by creating more jobs and giving those who have less in life better access to basic social services, such as education and health."
One Cebu had originally endorsed Vice President Jejomar Binay and the United Nationalist Alliance (UNA) slate last February, but dropped the alliance on March 21.

They cited UNA's disregard for One Cebu when they would campaign in the province as the main reason for severing their ties.
One Cebu endorsed Duterte last April 2 and his running mate Cayetano later on. The party's founder Gwendolyn "Gwen" Garcia stuck with Binay at first, but announced on April 12, that she was taking a leave from UNA and endorsing Duterte.
"I have to be one with the family," Gwen said, who was at the event but did not give a speech. She is currently on a leave of absence from UNA to support Duterte.
The official signing comes 4 days after a video went viral of Duterte making a rape joke related to the killing of an Australian missionary in 1989 at a Davao jail.
'Out of context'
One Cebu chairman Winston Garcia said that the joke didn't have an impact on the party's endorsement. Although Garcia admitted the joke was not proper, he said it was "taken out of context."
Former Cebu governor Lito Osmeña, who already endorsed Duterte, said during the assembly: "Dako ang akong kalipay kay mahitabo na gyud ang akong gidamgo, kay ang sunod natong trabaho, ang pagpanday sa federal form of government (I am glad that what I have dreamed about for a long time will come true, a federal form of government)."
Duterte remained defiant about not apologizing about the comment in Cebu.
"It was not a joke," Duterte said. "I said it in anger. I didn't expect any laughter from the crowd."
He said that his comments were on the record and he said it first so his opponents wouldn't use it against him.
Duterte, who complained he was feeling ill from the intense campaigning schedule, said that his comment wasn't meant to offend women but to "question the manhood" of the criminals.
"If you don't like my mouth, then fine," he said in Cebu City last night. "But that is what I am. I have my place in the universe. Nobody can question my love for this country."
Duterte has visited the province several times since the campaign period began. He traces his roots to Danao, Cebu. Cebu is the most vote-rich province with 2.7 million votes. – with reports from Oscar Pineda/Sun.Star/Rappler.com
Who won in the 2016 Philippine elections?
Check out the 2016 official election results through the link below:
Check out the 2016 unofficial election results for the national and local races through the links below
For live updates on the aftermath of the May 9 elections, check out our extensive
2016 Philippine elections
coverage!