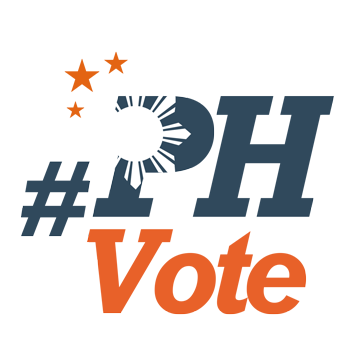 1
Commissioner Guanzon on Comelec leak: Who's at fault?

MANILA, Philippines – Commission on Elections (Comelec) Commissioner Rowena Guanzon on Thursday, April 21, said the poll body should consider holding its own people accountable for the huge data leak from the Comelec website.
Guanzon said she raised this in a Comelec meeting after a website leaked and compromised sensitive information of at least 54.4 million registered voters in the Philippines.
"We should also ask the question of accountability here," Guanzon said in an interview with reporters. She was answering a question on whether the Comelec should consider firing its own people for the data leak.
Guanzon added: "Tinatanong ko lagi, sino'ng nagkulang? Kasi hindi naman puwede, Commission on Elections tayo e. 'Pagka nagkaproblema tayo, sunod na eleksyon na naman."
(I always ask, who was at fault? Because this shouldn't be. We're the Commission on Elections. Whenever we have a problem, we see it again in the next elections.)
Asked if heads should roll in Comelec, Guanzon said yes "if there is gross neglect" based on the Philippines' rules on civil service.
"Pero ang sabi ng ibang officers sa Comelec," she continued, "wala naman daw website na hindi naha-hack. Ewan ko kung totoo 'yan."
(But the other officers in Comelec say there's no website that is never hacked. I don't know if that is true.)
More than losing its people, the Comelec could even be sued for "failing to protect personal information," a data privacy lawyer earlier said.
This comes after the Comelec data breach reached an entirely new level on Thursday.
A hackers' website now allows anyone to search for any name listed in the database leaked by the group Lulzsec Pilipinas.
Guanzon to hackers: 'Sige na, you na'
The hacking of the Comelec website has led to the biggest leak of personal data in Philippine history. (READ: Experts fear identity theft, scams due to Comelec leak)
A 23-year-old information technology graduate has been arrested for hacking the Comelec website.
In her interview with reporters, Guanzon pointed out the hacker's young age. The commissioner then appealed to hackers like him.
Guanzon said: "Ang sabi ko nga po, tama na 'yan, mga anak. Sige na, you na. Ikaw na 'yun. Genius na kayo. Tama na. Huwag 'nyo na kaming i-hack uli, mag-eeleksyon na. Sige na, genius ka na. Okay na 'yan."
(As I said, stop it, my children. Now we know, you've made your point. You've made your point. You're geniuses. Stop it. Don't hack us anymore. We're close to the elections. Okay, you're geniuses. That's okay.)
Comelec Spokesman James Jimenez, for his part, said sorry for the data leak from the poll body's website.
"I apologize for this continuing attack on your privacy and assure the public that the Comelec is doing everything we can to resolve this matter at the soonest possible time," Jimenez said in a statement.
For now, he said, the Comelec advised the public not to use the hackers' website.
"It can be used by the hackers to steal your information and thus expose you even further to the dangers of identity theft. We also cannot rule out at this stage that this may be an attempt by the hackers to monetize the data they claim to have," Jimenez said.
Comelec Chairman Andres Bautista, for his part, said the poll body is "still trying to determine the full extent of what the data leak is."
In an interview with ANC on Thursday, Bautista also assured the public that the hacked Comelec website is different from the website "to be used in the results of the elections."
Referring to the website for election results, he said, "We are ensuring that it will be safer than safe." – Rappler.com
Who won in the 2016 Philippine elections?
Check out the 2016 official election results through the link below:
Check out the 2016 unofficial election results for the national and local races through the links below
For live updates on the aftermath of the May 9 elections, check out our extensive
2016 Philippine elections
coverage!