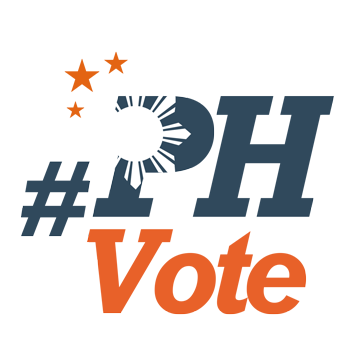 1
#TheLeaderIWant: 6 senatorial bets face off in last Rappler debate

MANILA, Philippines – Kicking off the last Rappler senatorial debate on Friday, April 22, 6 candidates explained why they deserve to win a seat in the Senate.
The third and last leg of the debates was held at the mini-auditorium of the FEU Institute of Technology in Manila.
Alunan served as tourism secretary of President Corazon Aquino and interior secretary of the President Fidel Ramos. When he filed his certificate of candidacy in October 2015, he said good governance is at the top of his legislative platform.
After 20 years out of public office, Alunan is seeking a return to politics, eyeing a Senate seat in next month's polls.
During the Rappler senatorial debate, Alunan said he wanted to serve the country after observing that the reforms put in place after the ouster of the Marcos dictatorship were "slowly eroding away."
"It is important for people like us, grandfathers we may be today, to still be on the frontlines and fight for children, the youth of the land," he said.
He added, "Our sacred duty is to build a nation for our children."
Liban, a former Quezon City representative, is an independent candidate who also joined the senatorial slate of presidential candidate Rodrigo Duterte.
Liban summed up the reasons why the public should vote for him: he has the advocacy, experience, expertise, and values.
"A public servant without an advocacy is not really a public servant," he said.
The former lawmaker said he supports the education sector, Filipino inventors and innovators, and overseas Filipino workers, among others. He also said that his advocacies include protecting the sanctity of life, marriage, and family.
Liban also said that as a practicing Christian, he has the characters and values to be elected to the Senate.
A labor movement lawyer for 22 years, Montaño is now running for senator under Vice President Jejomar Binay's United Nationalist Alliance. After filing his COC in October, he lamented the lack of support from legislators for genuine pro-labor policies.
The longtime labor lawyer said he is running for the Senate to advocate the interests of the working class.
"There is no one that truly represents the sentiments of the working class [in the Senate]," he said.
He also underscored the lack of employment opportunities that keeps many Filipinos poor, despite the growing Philippine economy.
"While we may have best economic performance in Southeast Asian countries in recent years, that simply means there are those whose lives get better. But unfortunately, only the rich get richer," he said in a mix of Filipino and English.
If elected, Montaño said he plans to advocate free education and free universal healthcare. He also said it was high time to recognize the contribution of laborers in economic growth.
Ople, an advocate for the rights of overseas Filipino workers (OFWs), is running as a guest candidate of both Binay's UNA and Senator Grace Poe's Partido Galing at Puso. The daughter of the late senator Blas Ople also served as former labor undersecretary.
On Friday, Ople started her speech by sharing her personal life: she is a solo mom with only one daughter, and an owner of 9 dogs with names such as Almond and Tokneneng.
"Ang buhay namin napakasimple (Our life is very simple)," Ople told a crowd of students.
She also talked about how she plans to continue the legacy of her father. "'Di ko madudugtungan buhay niya, pero gusto kong dugtungan ang serbisyo niya, lalo para sa OFWs (I cannot extend his life but I want to continue his service, especially to the OFWs)."
Her plans include providing health care services for OFWs, establishing a Department of Migration and Development, enacting a law against age discrimination in the workplace, and investing in free wi-fi for higher education institutions.
Pagdilao, a retired police general, is also part of Poe's Senate slate. The party-list representative of the Anti-Crime and Terrorism through Community Involvement Support (ACT-CIS) vows to prioritize peace and order in his legislative agenda.
Pagdilao on Friday said he is indeed the leader Filipinos want because peace and order is needed in the country today.
"Bakit? Ang isang lugar na hindi maayos, hindi tahimik ay napakahirap umasenso (Why? An area that has peace and order problems would find it very hard to progress)," he explained.
"I was assigned to troubled places at nakita ko ang kahirapan, di makapasok ang negosyo kasi magulo walang kaayusan. Kailangan bigyan ng kaayusan (I saw how hard it is for business to get in because there is no order. There should be order). These are essentials to a country or place that wants progress," he said.
Valeroso is a former Philippine National Police officer who founded the Young Officers' Union in the Philippines. In January, he claimed he had a copy an alleged recording that would show a "cover-up" in the Mamasapano incident.
Valeroso opened his speech with the YOU motto: "Condemn what is wrong and fight for what is right."
He said his legislative agenda will focus on 3 sectors: business, government, and the public sector.
"Kailangan nating sagutin ang mga problema sa mga sector na 'to (We have to address the problems of these sectors)," he added.
The first leg of Rappler's senatorial debates was held last April 8 at the AMA University in Quezon City. The Diliman campus of the University of the Philippines hosted the second leg of the debates on April 15. – Rappler.com
Who won in the 2016 Philippine elections?
Check out the 2016 official election results through the link below:
Check out the 2016 unofficial election results for the national and local races through the links below
For live updates on the aftermath of the May 9 elections, check out our extensive
2016 Philippine elections
coverage!