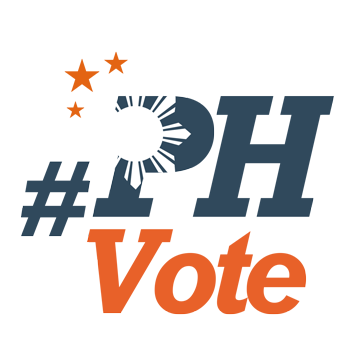 1
US aids Philippines in containing data leak

MANILA, Philippines – The United States helped the Philippines in taking down a website that contains sensitive data on at least 54.4 million Filipino voters, the Philippine Commission on Elections (Comelec) said.
Comelec Spokesman James Jimenez said the website has been taken down as of Friday morning, April 22.
In a news conference, Jimenez said the US Department of Justice (DOJ) "was contacted for help in the takedown."
He said the the cybercrime office of the Philippine DOJ also "coordinated with other organizations abroad" to contain the data leak.
The Comelec spokesman said the Philippines tapped the US DOJ because the hackers' website involves international companies.
Asked about the role of the international community in arresting this problem, Jimenez said, "I don't know officially how big their role is, but the interest is certainly large."
"Hacking incidents like this are rarely confined to national borders. So it's in the interest of everyone, whether Filipino or not, to understand how this happened and how it can be prevented, and most importantly, how to bring the adversaries to some sort of accountability," he added.
This is considered the biggest leak of private data in Philippine history.
'Heads should roll' if...
The problem began when the Comelec website was defaced on March 27, a little over a month before the Philippine presidential elections on May 9.
A day after the website was defaced, hackers posted the Comelec database online.
Jimenez said on April 1 that the hackers "have a list of names and addresses" and "that's pretty much it." Citing experts, Rappler however reported that the data leak could allow criminals to commit identity theft.
Philippine authorities arrested a suspected hacker of the Comelec website on Wednesday, April 20, announced this in a news conference a day later. (READ: Fresh grad, 23, admits hacking Comelec site)
Hours after the Comelec and the National Bureau of Investigation made the announcement, a website leaked sensitive data on Philippine voters, sparking public outrage.
Reacting to the data leak, Comelec Commissioner Rowena Guanzon said heads should roll in their agency "if there is gross neglect."
Guanzon also appealed to young hackers: appeals to hackers: "Sige na, you na. Ikaw na 'yun. Genius na kayo. Tama na." (You've made your point. You're geniuses. Stop it.) – Rappler.com
Who won in the 2016 Philippine elections?
Check out the 2016 official election results through the link below:
Check out the 2016 unofficial election results for the national and local races through the links below
For live updates on the aftermath of the May 9 elections, check out our extensive
2016 Philippine elections
coverage!