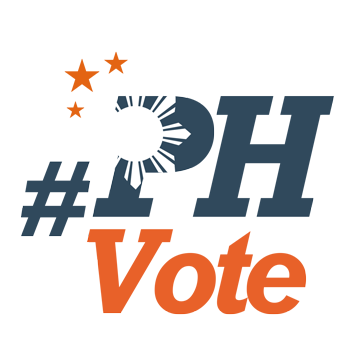 1
Ople: With current conditions in PH, 'labor migration here to stay'

MANILA, Philippines – Is the current administration pursuing a labor export policy?
For senatorial candidate
Susan Ople
, this policy is "not declared." But one thing is clear for her: the government is not addressing problems that "keep citizens on the edge."
For instance, she said it is difficult to look for a job in the country. When one does find a job, the salary is barely enough for the needs of the worker, especially if he or she is providing for a family.
"The decision to leave the country to work abroad lies with the person. That decision has become much easier to make because of conditions we have in our current society," Ople said on Friday, April 22, at the last leg of Rappler's senatorial debates held at the FEU Institute of Technology in Manila.
She lamented how job security is not assured in the country, which is the reason "labor migration appears to be here to stay."
"
Nakakalungkot lang kasi
(It's just sad because) every election time, we keep hearing every candidate espousing the need to create more jobs. People go where jobs are, and jobs are often overseas," she added.
Ople said 45,000 Filipinos leave the country every day. She is proposing a comprehensive government review of the country's overseas employment program, which includes looking into the capacity of Philippine embassies abroad to address the needs of overseas Filipino workers (OFWs).
"That's why we need a Department of OFWs to look at all of these problems," Ople said.
Fellow senatorial candidate Allan Montaño, a labor lawyer, said the government should clarify the mandate of both the Department of Foreign Affairs and the Overseas Workers Welfare Administration so that OFWs will not be confused where to run to whenever they face problems.
He also believes it's time to encourage OFWs to invest the excess of their remittances to fund local projects, such as the improvement of the MRT.
But Ople said OFW's remittance should go straight to his or her family.
"
Kaya nagpapadala ng worker [abroad], para sa pamilya. 'Di pwede gamitin yan kung saan-saan ng gobyerno, 'di pwedeng pakialaman ng government
(Workers abroad send money home for their families. The government can't touch that)" she added.
Former Quezon City representative Dante Liban, meanwhile, suggested the creation of an overseas workers bank – a special bank for OFWs that will "help them make full use of savings."
This investment, Liban said, will help government provide these workers and their children assistance and protection. For him, this is a way to "give them economic clout."
Ople, however, asked Liban if this need is urgent over other issues OFWs are facing. "
Kasi marami namang
(There are a lot of) banks and remittance centers," she added.
– Rappler.com
Who won in the 2016 Philippine elections?
Check out the 2016 official election results through the link below:
Check out the 2016 unofficial election results for the national and local races through the links below
For live updates on the aftermath of the May 9 elections, check out our extensive
2016 Philippine elections
coverage!