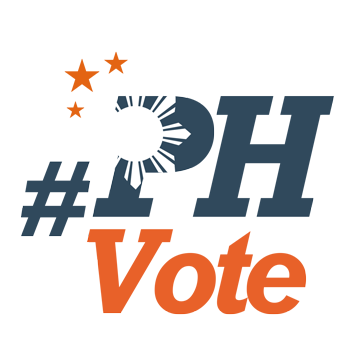 1
Senatorial bets: 'Cyberwarriors,' techies needed vs data leak

MANILA, Philippines – A day after data on Philippine voters was leaked online by hackers, 6 senatorial candidates called for technology-savvy individuals to help stem the flow of sensitive information and ensure the integrity of the national polls, now only a little more than two weeks away.
During the Rappler senatorial debate on Friday, April 22, 6 candidates were asked for their suggestions on how the Commission on Elections (Comelec) can address the hacking and data leak that put thousands of Filipino voters' information online, putting them at risk of identity theft.
Former labor undersecretary Susan Ople expressed her anger over the incident, saying Filipinos were left "naked" because the sensitive information they entrusted to the poll body could be accessed by those with ill intentions.
She said cyber security experts should immediately band together to help address the leak.
"Ang mga syndicates, hindi natutulog 'yan. Baka ginagamit na ang identity natin sa maling paraan (Syndicates never sleep. They might use our identity [details] for their ill motives)," she said.
Ople also said government agencies should now beef up protection of their databases to prevent a repeat of the hacking incident.
Former interior secretary Rafael Alunan III, meanwhile, said citizen "cyberwarriors" should step in to prevent hacking and cheating. He also pointed out that the Comelec had disabled safety features in vote counting machines in the last two elections.
To help restore public trust in the poll body, former Quezon City representative Dante Liban said a multilateral body should be convened, composed of technology experts from the Comelec and the private sector.
"Invite techies from the private sector and treat it as a critical issue at this point, because elections are very important. Dapat tanggap sa taong-bayan [ang resulta eleksyon] (The election results should be acceptable to the people) ," he said.
Meanwhile, former police chief Samuel Pagdilao and retired police general Diosdado Valeroso emphasized the need to beef up cybersecurity measures.
Pagdilao said better equipment and training should be provided to address cybersecurity concerns, while Valeroso said that the Comelec should have put up a cybersecurity unit in the first place to ensure that the servers would not be hacked.
The hacking and data leak incidents plaguing the Comelec began last month, after hackers defaced the Comelec website and posted the poll body's database online.
On Wednesday, a suspected hacker was arrested. But only hours after this, a new site was put up that allowed anyone to search for names in the database earlier leaked by a hackers' group. – Rappler.com
Who won in the 2016 Philippine elections?
Check out the 2016 official election results through the link below:
Check out the 2016 unofficial election results for the national and local races through the links below
For live updates on the aftermath of the May 9 elections, check out our extensive
2016 Philippine elections
coverage!