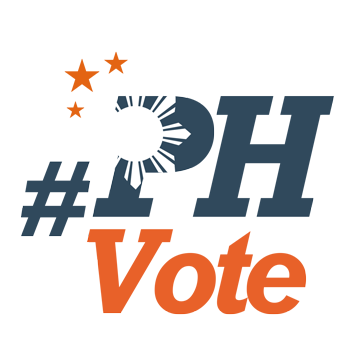 1
From LP to GP: Albay Governor Salceda endorses Grace Poe

MANILA, Philippines – After months of speculation, Albay Governor Joey Salceda – provincial chairman of the Liberal Party – has formally declared his support for presidential bet Grace Poe, dumping administration standard-bearer Manuel "Mar" Roxas II.
In a statement on Friday, April 22, Salceda said he and Poe share the same set of values and goals for the country. He added that Poe has the necessary competence and a pure heart to lead the nation.
"I am Gov Salceda and my President is Grace Poe. She shares our values of authentic humanism, shares our goals of countryside development and national competitiveness and certainly her compassion will ensure that the impacts will be shared by all," he said in a statement posted on his Facebook account.
Addressing the issue of Poe's lack of experience, Salceda said "a pure heart" is more important.
"And what we have learned throughout the years of working on the ground is that expertise is needed but does not suffice. What one needs more to succeed is the heart – and the heart in the right place - to be able to truly help our fellow citizens," he added.
It is unclear, however, if he is also supporting Poe's running mate, Senator Francis Escudero.
With his departure from the LP, Salceda said he is now running for Congress as an independent candidate.
"For the good of Albay, for the good of all Albayanos, and for the future of my country, it is my duty to join ang Gobyernong may Puso. On the ministerial aspect, I am informing the Comelec that I am now running as an Independent," Salceda said.
It has been speculated that Salceda intended to leave the LP to support Poe. The conjecture was fueled by his absence from the ruling party's "show of force" for Roxas and running mate Leni Robredo on Thursday, April 14, at the historic Club Filipino in San Juan City.
Poe elated, LP not bothered
The camp of Poe welcomed Salceda's endorsement, saying the neophyte senator is "excited" to work with the governor.
Poe's spokesman Rex Gatchalian lauded the "economic expertise" of their new ally, saying Salceda would be Poe's partner in ensuring inclusive growth and improving the investment climate of the country.
"Senator Poe is thankful to the good governor for his support of her candidacy. Senator Poe is elated that she found a new ally to carry on this task," Gatchalian said in a statement.
He added that they expect more politicians to join them "in the coming days."
The LP still remains confident that Roxas and Robredo would win the Bicol region despite the departure of their provincial chairman.
Representative Ibarra Gutierrez, the administration coalition spokesman, said they are banking on Albay Representative Edcel Lagman as well as support Robredo, who hails from the region.
"We respect his decision, but our support in Bicol remains strong, and we have prominent leaders from Bicol, from Albay itself, such as Cong Edcel Lagman, who remain solidly behind Mar and Leni. And of course, we cannot underestimate the impact of Leni on the Bicol vote for the Daang Matuwid slate," Gutierrez said in a statement.
Not too long ago, Salceda was solidly behind Roxas, and even numbered himself among the LP stalwart's inner circle. He was in Club Filipino when President Benigno Aquino III formally endorsed Roxas' bid for the presidency back in July 2015. (READ: 2010 repeat: Is Salceda jumping ship?)
In 2010, Salceda switched parties less than a month before election day. He was once a staunch supporter of former president Gloria Macapagal Arroyo, and a member of the Lakas-Kabalikat ng Malayang Pilipino-Christian Muslim Democrats (Lakas-Kampi-CMD), then the ruling party.
Salceda, a classmate of President Benigno Aquino III at the Ateneo de Manila University, left Lakas-Kampi-CMD and crossed over to the Liberal Party. – Rappler.com
Who won in the 2016 Philippine elections?
Check out the 2016 official election results through the link below:
Check out the 2016 unofficial election results for the national and local races through the links below
For live updates on the aftermath of the May 9 elections, check out our extensive
2016 Philippine elections
coverage!