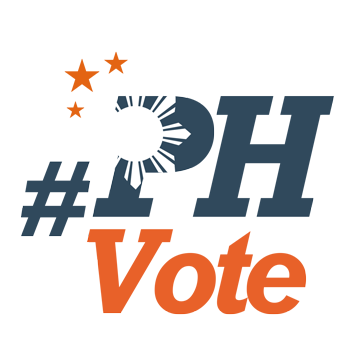 1
Poe promises ecotourism, jobs in Palawan

PALAWAN, Philippines – Promoting Puerto Princesa's beauty and job growth go hand in hand for presidential bet Grace Poe.
During the senator's visit to the tourist destination on April 21, Poe said, "Napakasuwerte ninyo dahil kayo ay nakatira sa isa sa pinakamagandang probinsya hindi lamang sa Pilipinas, sa buong mundo."
(You are so lucky because you live in one of the most beautiful provinces not only in the Philippines, but in the whole world.)
She also discussed how to create more job opportunities for the people of Palawan while at the same time preserving the environment.
To increase work opportunities for the province, Poe said she would give more funds for the communities to improve their ecotourism, which will increase the number of tourists in the province.
Previous promises, tailored issues
Reiterating her previous promises, Poe said that during her first month as president, she would ensure lunch is made available in daycare centers and elementary schools, while free education is given to students in state universities and colleges.
In 2014, Poe spoke out against hunger, especially among the youth, saying it hampered growth at an early age. She authored a bill entitled Sustansya Para sa Batang Pilipino (Nutrition for Filipino Children) Act. (READ: What presidential bets have to say about hunger, nutrition)
Poe zoomed in on issues particular to Palawan, talking about the West Philippine Sea (WPS) dispute. The contested waters are close to Palawan and a source of livelihood for many of its residents. For Poe, fisherfolk in the area should not be bullied, and she promised them they would not lose their livelihood.
She also made mention of the current power and water shortage plaguing the province, and said she would help make sure there is enough supply at a lower cost.
The National Power Corporation extended its services to 24 hours in Rizal, El Nido, Taytay, San Vicente, and Culion in early 2016.
In 2014, the popular tourist destination was still dealing with blackouts, with around 60% of villages not having power. Cheap supply there, however, could come at the cost of the environment, one of Palawan's main selling points.
The current dry spell has already wrought havoc on Palawan's rice farmers. In May 2015, roughly 29,714 hectares of rice were dried up, chalking up damages worth P1.21 billion, and affecting 25,086 farmers. (READ: Crop damages due to dry spell now worth P2.19B)
Good governance
Taking the opportunity criticize one of her opponents, Poe went head on into some of the platforms of presidential candidate Rodrigo Duterte, saying, "Hindi bala ang sagot sa problema (Bullets are not the answer to problems)."
To counter criminality and drugs, Poe said she will put competent officials in the Philippine National Police, and collaborate with barangay and local officials. She also said it should be government who should fear the people and not the other way around.
Government, she said, needs a leader who is "makatarungan, mapagmalasakit, [at] matulungin. (just, compassionate, helpful)." – Rappler.com
Gil Bilang is one of Rappler's lead movers in Palawan.
Who won in the 2016 Philippine elections?
Check out the 2016 official election results through the link below:
Check out the 2016 unofficial election results for the national and local races through the links below
For live updates on the aftermath of the May 9 elections, check out our extensive
2016 Philippine elections
coverage!