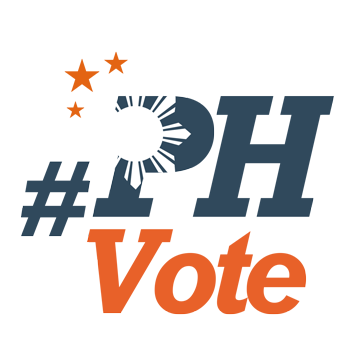 6
Duterte, Cayetano still most talked about bets on Facebook

MANILA, Philippines – Davao City Mayor Rodrigo Duterte is still the undisputed king of social media – leading the discussions on Facebook ahead of the 3rd presidential debate in Pangasinan on Sunday, April 24.

Duterte maintains his lead by owning 68% of conversations on presidentiables on Facebook, followed by Manuel Roxas II at 46% and Senator Grace Poe at 42%. Vice president Jejomar Binay and Senator Miriam Defensor Santiago, meanwhile, are at the bottom two with 27% and 19% respectively, according to the data covering conversations from November 20, 2015 to April 20, 2016.
17.9 million users engaged in the conversations, generating 167 million interactions (likes, comments, and shares) on Facebook globally.

Conversations on Duterte peaked on April 17, 2016 after his controversial 'rape joke' video circulated online. (READ: 'VIRAL: Video of Duterte joking about raped Australian woman' )

Meanwhile, among vice presidential candidates, Senator Alan Peter Cayetano is still the most talked about despite an increase in conversations about Senator Ferdinand Marcos Jr and Leni Robredo.
In a report released by Facebook in March, Duterte and Marcos were leading the conversations. A day before Comelec's vice presidential debate in April 10, Cayetano gained the lead and maintained that spot until after the debate.
Transparency

When it comes to key issues, transparency is still the most talked about issue among netizens on Facebook. However, there has been an increase in conversations surrounding the economy and infrastructure.

According to the data, the demographic segment most engaged in election-related conversations on Facebook are females 18 to 24 years old.
Based on the usage of the Rappler hashtags on Facebook for presidential candidates, #PHVoteDuterte has been leading the conversation over time. (The linked page pulls in data real-time. Check back to see if sentiments and the most talked about candidates are changing.)
Since people may discuss more than one presidential candidate, note that the percentages will add up to more than 100%. The numbers are, however, still useful for comparing the overall size of discussion for one candidate against another.
What do you think of the results? Who do you think is the most discussed on social media? Tell us in the comments section below or write on X. – Rappler.com
Who won in the 2016 Philippine elections?
Check out the 2016 official election results through the link below:
Check out the 2016 unofficial election results for the national and local races through the links below
For live updates on the aftermath of the May 9 elections, check out our extensive
2016 Philippine elections
coverage!