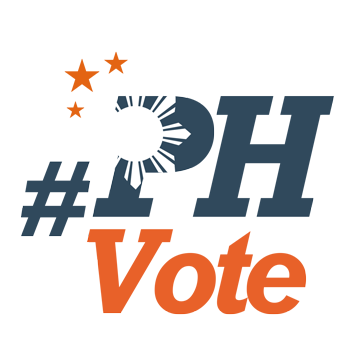 3
Netizens vote: Duterte takes round 1 of 3rd presidential debate

MANILA, Philippines – As in the last two presidential debates, it's Davao City Mayor Rodrigo Duterte who got the netizens' vote in the first part of the 3rd and final presidential debate on Sunday, April 24.
Duterte, who has been topping pre-election surveys, got 65.63% of the total votes in the Rappler online poll conducted after the first part of the debate held in Pangasinan.
Tied at second place were Senator Miriam Santiago and former interior secretary Manuel Roxas II, who both got 12.5% of the total votes. At 3rd place was Senator Grace Poe with 8.13%, and Vice President Jejomar Binay coming in at last place with 1.25%.

In the second part of the town hall round, Duterte again took most of the votes (74.72%), with Roxas coming in at 2nd place with 13.06%.
Santiago came in at 3rd place with 8.89%, followed by Poe with 2.5% and Binay with 0.83%.

Duterte's performance in the Rappler polls was consistent with his first-place standing in the last two debates in Cagayan de Oro and Cebu City.
It was the same trend for Roxas and Santiago, who traded 2nd and 3rd place status in the first debate in Cagayan de Oro. Santiago skipped the second debate in Cebu to undergo a clinical trial for an anti-cancer pill.
The first part of the town hall debate featured sectoral representatives directing questions at the 5 presidential candidates on issues covering the West Philippine Sea, overseas Filipino workers, and metro traffic.

The second part will have candidates facing off against each other on various issues.
The 3rd debate was co-organized by the Commission on Elections, ABS-CBN, Manila Bulletin, Kapisanan ng mga Brodkaster ng Pilipinas, and the Phinma University of Pangasinan. – Rappler.com
Who won in the 2016 Philippine elections?
Check out the 2016 official election results through the link below:
Check out the 2016 unofficial election results for the national and local races through the links below
For live updates on the aftermath of the May 9 elections, check out our extensive
2016 Philippine elections
coverage!