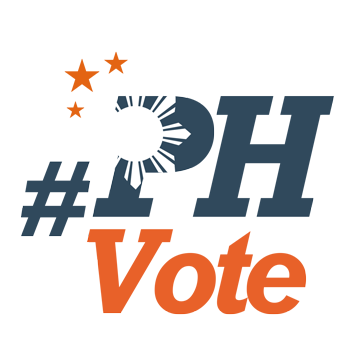 2
Chopper ride to LP sorties: Kris Aquino broke the law

On April 20, 2016, images of the controversial TV host
Kris Aquino alighting a presidential helicopter
at the Casay Airstrip in Dalaguete, Cebu, circulated online.
It appeared that the images were taken a day before she was on her way to a Liberal Party (LP) sortie in Cebu with her older brother, President Benigno Aquino III.
Kris Aquino has taken a break from her ABS-CBN TV shows and has since been openly and actively campaigning for Liberal Party candidates Mar Roxas and Leni Robredo.
Malacañang did not deny this fact. Presidential Communications Operation Office Secretary Sonny Coloma defended Kris Aquino by issuing a statement that "members of the President's immediate family are allowed to ride with him in official government vehicles."
President Aquino himself publicly defended Kris Aquino, claiming that it is his habit to invite businessmen to join him in his helicopter rides to show them places from an aerial perspective. In this context, he uttered his controversial line: "Hindi ko rin nakita kung ano 'yung pinuna nila. Tanong ko lang: siguro batid naman nang lahat na isa siya sa pinakamalaking individual taxpayer." (I don't see what they're criticizing. My question: I guess all of them know that my sister is among the biggest individual taxpayers.)

The statement and the incident garnered criticism from the public, with many of the president's critics crying foul over the use of government helicopters for administration candidate Mar Roxas' campaign.
Kris Aquino even asked voters in Bulacan to defend her against critics who were bashing her on social media for using the presidential chopper to campaign. She also used a military chopper to this particular Liberal Party sortie.
Was any election offense committed here?
Section 261 (o) of the Omnibus Election Code prohibits the use of public vehicles for partisan activities:
Section 261. Prohibited Acts. - The following shall be guilty of an election offense:
xxxxxxxxx
(o) Use of public funds, money deposited in trust, equipment, facilities owned or controlled by the government for an election campaign. - Any person who uses under any guise whatsoever, directly or indirectly … (3) any equipment, vehicle, facility, apparatus, or paraphernalia owned by the government or by its political subdivisions, agencies including government-owned or controlled corporations, or by the Armed Forces of the Philippines for any election campaign or for any partisan political activity.
Under the succeeding Section 264, violation of Section 261 (o) constitutes an election offense and is punishable "with imprisonment of not less than one year but not more than six years and shall not be subject to probation." In addition, "the guilty party shall be sentenced to suffer disqualification to hold public office and deprivation of the right of suffrage."
The obvious purpose of the prohibition is to prevent the use of the state's resources by the incumbent and his party, thus levelling the playing field with those competing against them. This is also in line with the policy that public property should be devoted only to public use, and that they cannot be used to pursue any private interest.
Three things must be noted:
Section 261, in relation to Section 264, covers

"equipment, vehicle, facility, apparatus, or paraphernalia owned by the government…

or by the Armed Forces of the Philippines."

The scope of the prohibited usage is broad and encompassing that the law says that their

"[use] under any guise whatsoever, directly or indirectly"

shall constitute an election offense.

The subject of the penalty is the "user"

or very person who uses a government property.
In the instant case, it is without dispute – as openly admitted by Malacañang – that the helicopter used by Kris Aquino is a government-owned vehicle. It was identified as the "brand new Philippine Air Force Bell 412s from the 250th Presidential Airlift Wing." Being a "vehicle" owned by the "Armed Forces of the Philippines," it comes within the purview of Section 261.
It was also not disputed by Malacañang that Kris Aquino used those presidential helicopter to go to the venue of an LP sortie.
The next question is, can the President and his sister Kris Aquino be held guilty for using those helicopters in the campaign sorties of Roxas and the LP?
As regards the President, while the phrase "any person"in Section 261 may seem encompassing to include him, he can however take refuge in the fact that jurisprudence have long recognized that political offices, like the presidency, are exempt from the constitutional and statutory ban on partisan political activities.
In Quinto vs. Comelec (GR Number 189698, February 22, 2010), the Supreme Court reasoned that "political partisanship is the inevitable essence of a political office, elective positions included," hence the exclusion.
With the President allowed to engage in partisan political activities, the necessary implication is that he can use his assigned government vehicles and other entitlements even if goes to campaign sorties. Moreover, it has to be considered that as the country's commander-in-chief, his personal safety is the state's paramount interest and priority that it is completely reasonable for his office to continue the full use of government vehicles just to secure that.
It also worth noting that, in addition to the above justifications, Noynoy Aquino, being the sitting president, is immune from all suits.
But do these presidential privileges extend to his immediate family, such that Kris Aquino can use government vehicle in actively campaigning for LP's candidates and be exempt from the prohibition in Section 261?
Unfortunately, like all other presidential prerogatives, this is exclusive and personal to the President.
Additionally, election offenses, like Section 261 (o), are classified as "mala prohibita" or those crimes where criminal intent was not made an essential element thereof. This means that criminal intent is immaterial and need not be proven by the prosecution in court.
The fact of commission completes the offense, and criminal liability immediately attaches. In the case of Section 261, the mere usage of government vehicle for partisan political activity renders the user guilty. That user is Kris Aquino. – Rappler.com
Emil Marañon III is an election lawyer who served as chief of staff of recently retired Comelec Chairman Sixto Brillantes Jr. He is currently studying Human Rights, Conflict and Justice at SOAS, University of London, as a Chevening scholar.
Who won in the 2016 Philippine elections?
Check out the 2016 official election results through the link below:
Check out the 2016 unofficial election results for the national and local races through the links below
For live updates on the aftermath of the May 9 elections, check out our extensive
2016 Philippine elections
coverage!