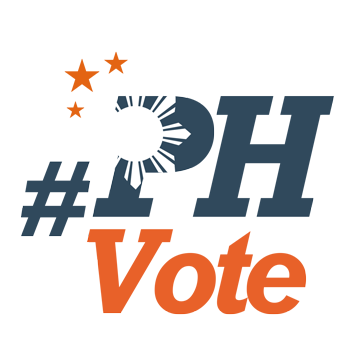 1
Poe can sway soft votes from Duterte in aftermath of rape joke – analyst

MANILA, Philippines – Senator Grace Poe may stand to benefit from the public outrage over the controversial rape remarks of Davao City Mayor Rodrigo Duterte, political analyst Richard Heydarian said on Sunday, April 24.
Poe, who is second to Duterte in pre-election surveys, may be able to convert Duterte supporters if she plays well her strategy as defender of women.
"[The rape remark] could shift some of the soft supporters of Duterte.... Women could be susceptible to shift to Poe if she plays the feminist card," Heydarian said.
The tough-talking Davao mayor drew flak earlier in April after he made a joke about a murdered Australian rape victim in Mindanao. While recalling the 1989 incident, Duterte had said that the Australian missionary killed during a hostage taking was so beautiful that "the mayor should have been first." Critics hit the mayor for insinuating that he had wanted to be first in the gang rape – an interpretation that Duterte's camp has denied.
Heydarian said that Poe had started to shift her strategy by projecting herself as the ideal head of state, but not completely taking Duterte out of the picture.
"This is where Poe could come in, and she has already started this argument that he (Duterte) can be a good anti-crime czar, but not head of state," Heydarian said.
In previous statements, Poe had taken a swipe at the Davao mayor, saying he would be a "dangerous" president because of his anti-crime plans, which involve the killing of criminals.
As one of the two women candidates for the presidency, Poe has also taken a stance as defender of women's rights.
In a statement on April 17, Poe said of Duterte's rape joke: "It is distasteful and unacceptable, and reflects his disrespect for women. No one, whoever she is and whatever her looks may be, deserves to be raped and abused. Rape is a crime and no laughing matter. We should all be outraged at abuses against women."
Asked if she would bring up the topic during the debate, she said, "Sa debate na ito, hindi ako papayag na apihin rin ang mga kababaihan. Kailangan ay ipakita natin kung ano ang lakas ng isang babae, katulad rin ng mga lalaki. Wala naman 'yan sa kasarian e, nasa paninindigan, nasa tao 'yan."
(In this debate, I won't allow women to be victimized. We need to show that the strength of a man and a woman is equal. It's not based on gender, it's the conviction of a person.) – Rappler.com
Who won in the 2016 Philippine elections?
Check out the 2016 official election results through the link below:
Check out the 2016 unofficial election results for the national and local races through the links below
For live updates on the aftermath of the May 9 elections, check out our extensive
2016 Philippine elections
coverage!