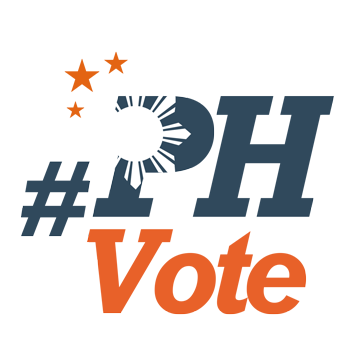 6
Presidential bets asked: What will PH be like by 2022?

MANILA, Philippines – What will the Philippines be like 6 years after your presidency?
All 5 presidential candidates answered this question during the opening segment of the 3rd and last Comelec-organized debate held at the Phinma University of Pangasinan in Dagupan City on Sunday, April 24. (READ: Pangasinan presidential debate: The Rappler coverage)
Senator Miriam Defensor Santiago, who skipped the Cebu leg of the presidential debates, said the Philippines would be a country where "there will be a uniform rule of law, not the rule of men, or people who bribe judges and the other arbitrators in litigation."
She said the economy would be devoted to "construction and reconstruction, and we'll always be able to depend on 5% to 7% of the GDP," although the budget would be kept at 3% of the GDP.

The senator also vowed to modernize agriculture with irrigation, water impounding facilities, infrastructure, credit available for poor farmers, and other technological advances in agriculture that other countries have adapted.
As for peace and order, she said police and military would have bigger budget, as well as better training and equipment.
"And finally, most exciting of all, we shall have a new alternative city somewhere near Clark area where we can have, at last, freedom from congestion."
She ended her speech by saying she had always loved the young people and that she would never fail them in the next 6 years.
Davao City Mayor Rodrigo Duterte said he would like to correct certain injustices in this government. He assured the public of a clean government, and a peaceful country where drugs – his "main target" – would be suppressed.

"All that I can say is I have many plans, I can even copy the plans of my good friends here Grace and Miriam. After all, it is a product of intellect which I can use. Sanay naman ako mangopya, Grade 1 nangongopya na po ako (I'm used to copying, since Grade 1 I have been copying from others)."
Vice President Jejomar Binay said that, by 2022, the Philippines would be prosperous, and the Filipinos would have better lives. Filipino families will live in decent homes, eat 3 times a day, and become healthy.

Hospitals will be of quality, while all schools will be equipped with computers and all basic needs. He vowed that "halos lahat (almost all)" Filipinos will have jobs under his administration because "dadagsa ang foreign investors (foreign investors will flock here)."
The Vice President said his government would not be mired with sloppy work, and there will be no analysis paralysis under his leadership, since people in his government will have competence and integrity.
"Ang Filipino, ipagmamalaking siya'y Filipino," Binay said. (The Filipino will boast that he or she is a Filipino.)
Senator Grace Poe said Filipinos do not want a government that is numb, that does not listen to the complaints, and one that is blind to poverty.
She lamented about how many children are hungry, and many more work hard to finish their schooling. She also lamented the plight of farmers and the fisherfolk in the country.
She said her administration would focus on what's important: permanent employment for Filipinos, food on everybody's table, and respect for the the rights of all, especially women.

"Sa atin pong administrasyon, dadalhin ko kayo sa isang lugar kung saan ang bawat lahat ay may patas na pagkatataon at hindi ang iilan lamang," she added. (In our administration, I will bring you to a place where everyone, and not just a few, will have a fair chance.)
Former interior secretary and Liberal Party bet Manuel Roxas II, the last to speak during this round, said the Philippines would be progressive and decent by 2022.
He said it would be a country with many opportunities, where 10 million jobs would be created because the economy is booming, especially in the following sectors: call centers, tourism, construction, or small and medium enterprises.

"Isang bansang malaya sa takot, [at kung saan ang] mahirap [ay] may tiyak na tinitirhan (A country that is free from fear, where the poor will have a sure place to stay)," he added.
By 2022, he said, farmers and the fisherfolk would have weather-based insurance. Crime will also be solved by "batas hindi dahas (law and not violence)".
It would also be a country that is free to dream, he said, where millions would be added to the Pantawid Pamilyang Pilipino Program, the government's flagship poverty-alleviation program.
Children would graduate under his administration, Roxas said, because they can avail of scholarships that would allow them to continue their schooling.
"Samahan 'nyo ako para bumuo ng isang magandang bukas para sa ating lahat," he added. (Join me and let's build a bright future for all.) – Rappler.com
Who won in the 2016 Philippine elections?
Check out the 2016 official election results through the link below:
Check out the 2016 unofficial election results for the national and local races through the links below
For live updates on the aftermath of the May 9 elections, check out our extensive
2016 Philippine elections
coverage!