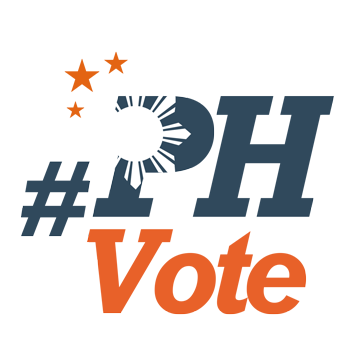 2
Presidential bets promise OFWs: Better economy to keep you home

MANILA, Philippines – Presidential candidates on Sunday, April 24, vowed to boost the economy to produce quality jobs that would allow overseas Filipino workers to return home and reunite with their families.
All 5 candidates bared their plans for OFWs at the final presidential debate organized by the Commission on Elections (Comelec), and sponsored by ABS-CBN and Manila Bulletin. They responded to the question of an OFW who wanted to know what they can do to keep her from having to work abroad again.
Administration standard-bearer Manuel "Mar" Roxas II said the economy has improved under the Aquino administration, creating more jobs. Proof of this, he said, is the fact that the Philippines now has the lowest unemployment rate in 10 years. He said there at least 600,000 less Filipinos applying for jobs abroad.
Roxas said that he would sustain and build on this economic growth to create more quality jobs that would keep Filipinos from leaving their families just to seek a good-paying job abroad.
"Kung nais makauwi ng mga OFW ay makakauwi sila...Importante na mabuo ang pamilya, (If OFWs want to come home, they can...It's important that the family remains intact)," he said.
Senator Grace Poe and Vice President Jejomar Binay made the same promise of a better economy.
Senator Miriam Defensor Santiago, for her part, said there will be more jobs for Filipinos through the Association of South Asian Nations (ASEAN) economic integration.
"Many jobs will open for us and our [neighbors] in ASEAN. That will be the biggest opportunity when we have our economic community open. When we become competitive that way, we become competitive in the world," Santiago said.
Legal and social protection
Addressing the difficulties faced by OFWs because of abusive employers and the unstable political climate in their host countries, Santiago, Binay, and Davao City Mayor Rodrigo Duterte all promised to provide free legal assistance and more efficient embassies.
Duterte and Santiago said that Philippine consuls should be trained to better attend to the needs of distressed OFWs. The Davao City chief also promised free repatriation.
Poe vowed to give a portable PhilHealth card that migrant workers' may use anywhere in the world. Binay, for his part, said that he will ensure that OFWs will have a pension plan by the time they retire, and free Overseas Workers Welfare Administration (OWWA) fees.
'Red carpet treatment'
Poe and Duterte both want a specific department for OFWs. Poe said the sector deserves "red carpet treatment."
"Kailangan ng isang departamento na inaalagaan pati health care ng kanilang mga pamilya na naiiwan dito (We need a specific department that will handle even the health care of their families left here)," Poe said.
She promised to scrap terminal fees for OFWs, and to protect them from government scrutiny of their balikbayan boxes and the tanim-bala (bullet planting) scheme.
Duterte said he is also eyeing setting up a bank where OFWs can send and receive their remittances – facilities that are already existing.
Roxas, for his part, said that he will make sure that Philippine diplomatic posts are available to OFWs during weekends.
"Sarado [ang mga tanggapan] 'pag weekend kung kelan libre ang OFW. [Magiging] bukas ang ating tanggapan para kung kelan nangangailangan ang OFWs may pupuntahan sila," he said.
(Our offices are closed during weekends when our OFWs are free. Our offices will be open when OFWs are in need so they have somewhere to go to.)
There are millions of Filipinos working abroad, whose remittances amounted to $27 billion in 2014 alone. For the 2016 elections, there are a total of 1.38 million registered OFW voters. – Rappler.com
Who won in the 2016 Philippine elections?
Check out the 2016 official election results through the link below:
Check out the 2016 unofficial election results for the national and local races through the links below
For live updates on the aftermath of the May 9 elections, check out our extensive
2016 Philippine elections
coverage!