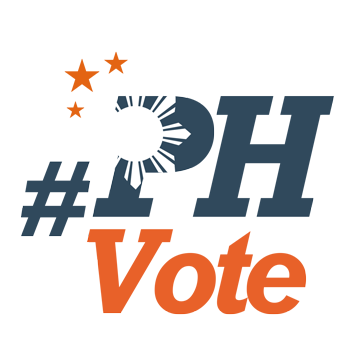 1
Presidential bets on allowing Arroyo house arrest, Marcos burial, mining

MANILA, Philippines – The 5 candidates for the presidency faced quick questions on various topics – such as allowing house arrest for former President Gloria Macapagal Arroyo – during the "fast talk" portion of the 3rd and final presidential debate held in Pangasinan on Sunday, April 24.
At least 3 presidential candidates said they were in favor of allowing Arroyo to be placed under house arrest. The former president is currently detained at the Veterans Memorial Medical Center over a P366-million plunder charge.
Arroyo, now representative of the 2nd district of Pampanga, is suffering from "multiple cervical spondylosis" or the wearing off of the bones. Her camp has sought house arrest, citing her delicate condition.
During the debate, Vice President Jejomar Binay said he was in favor of house arrest for Arroyo "as a matter of right to bail." Senator Miriam Defensor Santiago said she would "definitely" support the proposal, while Senator Grace Poe said that she would not intervene if doctors approve of house arrest.
Santiago, Poe, and Davao City Mayor Rodrigo Duterte were also asked if they would be in favor of allowing the late dictator Ferdinand Marcos to be buried at the Libingan ng mga Bayani (Heroes' Cemetery).
Duterte said he would allow it, while Santiago said that a referendum is needed to decide this proposal. Poe, meanwhile, said that law prohibits Marcos from being buried in the cemetery.
Three candidates were also asked on their position on allowing new mining contracts in the country. Binay said responsible mining should be considered for approval, while Poe did not give a categorical answer, saying that it should first be assessed if the Philippines already has too many mining contracts.
Other issues
Meanwhile, questions for Roxas during the fast talk round dealt with his performance in the aftermath of Super Typhoon Yolanda (Haiyan), and the government's response to the bullet-planting scam at the Ninoy Aquino International Airport.
Roxas answered "yes" when asked if he had done enough in the response to Yolanda victims, despite critics hitting him for failing to do enough when he was interior secretary. He also said that the government is doing what it can to investigate and address the bullet-planting incidents in the country's premier airport.
Duterte, meanwhile, was asked if he was a good role model for the youth, to which the Davao mayor – known for using foul language in many of his campaign speeches – responded "yes."
Duterte, whom critics fear would have a tight-fist rule similar to a dictatorship, has denied that he would be a dictator, but merely a "hardliner" on crime. Asked during the debate to identify which situations would urge him to declare martial law, Duterte said lawless violence and rebellion might be trigger points for the imposition of martial law.
For a compilation of presidential candidates' position on various controversial issues, go to Rappler #PHvote's "CandiDATE" page. – Rappler.com
Who won in the 2016 Philippine elections?
Check out the 2016 official election results through the link below:
Check out the 2016 unofficial election results for the national and local races through the links below
For live updates on the aftermath of the May 9 elections, check out our extensive
2016 Philippine elections
coverage!