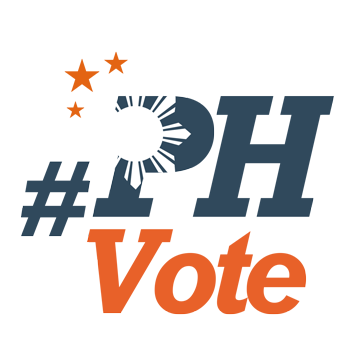 1
Presidential bets on Mindanao: Peace talks, dev't programs critical

MANILA, Philippines – During the last presidential debate in Pangasinan on Sunday, April 24, candidates weighed in on how they would bring peace to Mindanao.
The southern island is constantly reeling from violence due to fighting among Muslim separatist groups, communist groups, private armies, and military forces.
Out of the 5 candidates, 3 said they would pursue peace talks: Manuel Roxas II, Rodrigo Duterte, and Grace Poe. Duterte and Roxas agree that the Bangsamoro Basic Law should be passed.
Three mentioned anti-poverty programs: Jejomar Binay, Roxas, and Poe.
First to respond to the question was Senator Miriam Defensor Santiago. She said she would first dismantle private armies and encourage the current justice system to adopt Muslim traditions in Muslim Mindanao areas.
"First, dismantle private armies…Second, to stop the conflict in Mindanao we have to adopt the customary traditional law into our Western style of the justice system," she said.
The feisty senator explained that in areas in Mindanao, local governments have passed ordinances creating sharia courts.
Santiago on Mindanao: Dismantle private armies, adopt traditional law https://t.co/Ix0E86uTqE #PHVote https://t.co/gx28NGlg78

— Rappler (@rapplerdotcom) April 24, 2016
Liberal Party presidential bet Roxas was next. He said he would continue with the Aquino administration's initiative of pursuing the Comprehensive Agreement on the Bangsamoro. He lamented that the Bangsamoro Basic Law was not passed by Congress.
Roxas to Mindanao mother: Your story is the reason why we push for the BBL https://t.co/Ix0E86uTqE #PHVote https://t.co/V2Q7Ate2kt

— Rappler (@rapplerdotcom) April 24, 2016
But the other part of the solution would be the pursuit of development in Mindanao.
He argued that the Aquino administration's investments in Mindanao infrastructure are double that of the past two administrations.
"The infrastructure in Mindanao now is double the infrastructure in 5 years compared to the last 12 years of the previous two administrations. May konkreto tayong ginawa (We took concrete steps)," he said.
WATCH: Roxas says he will push for peace. #PiliPinasDebates2016 #PHVote https://t.co/Ix0E86uTqE https://t.co/hF9cZtXJ6G

— Rappler (@rapplerdotcom) April 24, 2016
Duterte used his knowledge as a long-time Davao City mayor to explain that "the war in Mindanao runs deep."
Like Roxas, he said he would ensure the passage of the BBL. He also said he would talk to the different groups fighting in Mindanao to bring about peace.
"We have to talk and we have to correct the historical injustice. I tell you as a mayor of the city of Davao. There will be no peace, there can never be a federal government until we talk to the NPA (New People's Army)," he said.
Duterte: War in Mindanao runs deep. Nothing will appease Moros until BBL is passed. #PiliPinasDebates2016 #PHVote https://t.co/84fc1u3Bzn

— Rappler (@rapplerdotcom) April 24, 2016
Binay's solution to the Mindanao conflict is anti-poverty programs.
"Lasting peace ay makakamit kung mahaharap natin ang problema ng kahirapan. 'Yan ang pinagmulan. Kaya may gustong umalis," he said. (Lasting peace can only be achieved if we confront the problem of poverty. That is the root cause. That's why some groups want to separate.)
The vice president promised speedy action if he is elected. "Sa aking gobyerno, aangat ang buhay niyo sa Mindanao. Ako, aksyon agad, ginagawa ko 'yan (In my government, your lives in Mindanao will be better. I act quickly, I do it)," he said.
Binay: Isusulong ko ang kapayapaang pangmatagalan https://t.co/Ix0E86uTqE #PHVote https://t.co/lBNZTrGpfO

— Rappler (@rapplerdotcom) April 24, 2016
Poe, like Roxas, said bringing peace to Mindanao requires a double strategy of continuing peace talks and addressing development.
She said, however, that peace talks under her administration would be more inclusive.
"Dapat kasama ang lahat at hindi tayo dapat namimili ng iilang grupo lamang (Everyone should be included and we should not be choosing only some groups)," she said.
Poe: Pasan ng mga kababaihan ang mundo kapag may giyera https://t.co/Ix0E86uTqE #PHVote https://t.co/3ce5H8ctFY

— Rappler (@rapplerdotcom) April 24, 2016
She plans to wage an "all-out-war" on threats to development.
Poe also agrees with maintaining and adding infrastructure projects. "Importante rin na pangalagaan natin ang infrastuktura sapagka't kung konektado kayo sa isa't isa, mas madaling mababantayan ang mga teritoryo natin sa Mindanao," she explained.
(It's important to take care of the infrastructure because if you are connected to each other, it will be easier to watch over our territory in Mindanao.)
Poe was the only candidate to address the terrorist threat brewing in some parts of Mindanao.
She said she would pursue bilateral talks with other countries facing the same threat. – Rappler.com
Who won in the 2016 Philippine elections?
Check out the 2016 official election results through the link below:
Check out the 2016 unofficial election results for the national and local races through the links below
For live updates on the aftermath of the May 9 elections, check out our extensive
2016 Philippine elections
coverage!