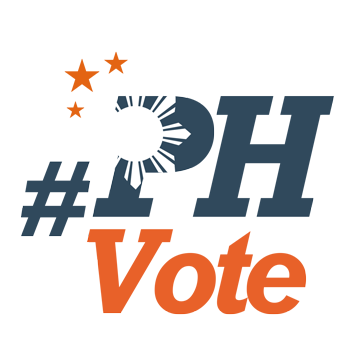 1
More political ads in 3rd presidential debate of ABS-CBN

MANILA, Philippines – It was political ads galore during the third and final 2016 presidential debate aired by ABS-CBN on Sunday, April 24, from the PHINMA University of Pangasinan in Dagupan City.
Rappler counted 30 campaign ads of national candidates during commercial breaks, the most in any of the 4 PiliPinas debates organized by the Commission on Elections (Comelec).
These ads played for a combined 12 minutes.
Of the 5 presidential candidates, 2 bought airtime during commercial breaks. Senator Grace Poe had 2 30-second ads, while former Interior Secretary Manuel "Mar" Roxas II had 3 (one 30-second spot and 2 15-second ads).
Campaign ads of 3 vice presidential bets also aired: those by Camarines Sur 3rd District Representative Leni Robredo (2 15-second ads), Senator Francis Escudero (2 15-second ads), and Senator Antonio Trillanes IV (one 30-second ad).
The remaining 20 were paid for by 10 senatorial candidates, with Manila Vice Mayor Isko Moreno Domagoso leading the pack. He had 5 ad placements, 4 of which were 30 seconds long. The last one ran for 1 minute and 30 seconds.
The following senatorial bets also had political ads during the debate:
Ralph Recto – 4 15-second ads

Francis Tolentino – 2 15-second ads

Joel Villanueva – 2 15-second ads

Sherwin Gatchalian – 2 30-second ads

Richard Gordon – 1 30-second ad

Risa Hontiveros – 1 30-second ad

Jericho Petilla – 1 30-second ad

Leila de Lima – 1 15-second ad

Francis Pangilinan – 1 15-second ad
The first presidential debate in Cagayan de Oro City (CDO) on February 21 had only 12 political ads, as reported by Mindanews.
Rappler counted 15 campaign ads during the 2nd presidential debate in Cebu City on March 20, and 24 campaign ads during the vice presidential debate at the University of Santo Tomas (UST) in Manila on April 10.
There were also 24 such ads in the ABS-CBN-organized VP debate last week, April 17, but it was not part of the Comelec's official PiliPinas debate series.
47 minutes of TV ads
All in all, the ABS-CBN presidential debate featured 140 ad placements across 7 commercial breaks, running for a total of 47 minutes.
These commercials took 22.6% of the entire debate broadcast, which ran for 208 minutes or nearly 3 1/2 hours, from 6 pm to 9:28 pm.
The count includes the 30 political ads, as well as 22 spots by ABS-CBN to plug its own TV shows. There was also one Comelec ad showing the steps on how to vote during the May 9 automated elections.
Of the 4 PiliPinas debates, the share of TV ads in ABS-CBN's presidential debate was the second lowest in terms of time spent:
CDO presidential debate aired by GMA-7 – 35.6% (48 out of 135 minutes)

Cebu presidential debate aired by TV5 – 26% (41.6 out of 160 minutes)

UST vice presidential debate aired by CNN Philippines – 21% (42 out of 200 minutes)
In ABS-CBN's separate VP debate, meanwhile, 32% or 43 minutes of the 133-minute broadcast went to TV ads. – Rappler.com
Who won in the 2016 Philippine elections?
Check out the 2016 official election results through the link below:
Check out the 2016 unofficial election results for the national and local races through the links below
For live updates on the aftermath of the May 9 elections, check out our extensive
2016 Philippine elections
coverage!