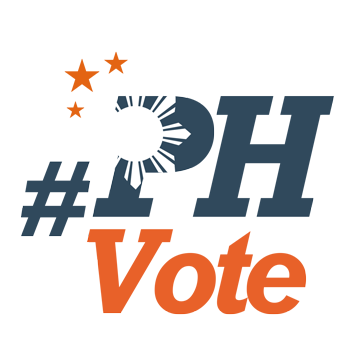 1
Duterte in 3rd presidential debate: More serious, cautious

MANILA, Philippines – In the last presidential debate on Sunday, April 24, Rodrigo Duterte played like a front runner with everything to lose.
"I think he was playing to the crowd. He was catering to what the people wanted of him because he knows he is leading," said Aries Arugay, a political analyst from the University of the Philippines.
Hence, the public saw a more serious, more cautious Duterte, said political analyst Richard Heydarian, tapped by Rappler to provide commentary for the debate.
"We have seen a very serious Duterte in the second round – almost no more jokes, no more humor. Maybe that also explains why the debate is a little flatter than usual. Everyone is serious," said Heydarian.
Duterte appeared to be making a conscious effort to be more careful with his words.
Did the tough-talking mayor realize the consequences of an uncontrollable mouth?
"He has avoided pitfalls, he has not made any outrageous statements, he seems very much statemanly compared to the previous [debates]," said Heydarian after Round 2 of the debate.
A telling moment in the debate was the word war between Manuel Roxas II and Duterte in which the Liberal Party bet challenged Duterte to withdraw if he could prove that Davao City residents benefited from PhilHealth.
Though Duterte still managed to put Roxas on the spot, he did not accept Roxas' challenge outright.
Addressing the rape remark
In Heydarian's view, Duterte managed to turn a potential disaster into an opportunity during one of the most crucial parts of the debate: when Poe confronted him about his scandalous rape remark and his attitude toward women.
"That was a very good opportunity for Poe to get at him, but he handled it very well. He turned it around and promoted the Davao model, which I think was a very good thing that he did," said the analyst.
Duterte's master stroke was how he handled his turn to question Miriam Defensor Santiago, whose candidacy is hounded by health issues. Instead of putting her on the spot, he praised her and said he had no doubt she would live "for a thousand years."
"He looked like a gentleman by being so nice to Miriam. So what a good combination, perfect timing. He used the Miriam questioning to show, 'I'm actually a gentleman,'" explained Heydarian.
Arugay's take on the Poe-Duterte exchange is that Duterte was able to show his consistency on the issue, a consistency that reinforces his messaging of authenticity.
"I think the mayor has already, for him, said everything about it. He has nothing to add. He's consistent: he's just being true to himself. This is me, take it or leave it. And so far, it's been effective. The rape remark won't affect his true believers, the hard-core ones," said Arugay.
As for rabid Duterte haters, Arugay suspects Duterte knows he's already lost that battle and would only lose more if he changed his messaging.
Duterte haters ask so much from him – apologies, concrete plans, a change of heart – but at the end of the day, will they vote for him even if he gives in to these demands?
"No, they will never vote for Duterte. So what's the point? That's what the mayor is thinking. He knows the game. 'I don't need your vote. I have a base.' And the base is growing," said Arugay.
'Leadership without the details'
Duterte's performance during the Pangasinan debate further showed his lack of understanding on some of the issues raised. To be fair, said Arugay, his fellow candidates didn't fare any better on that front.
Arugay dismissed as "theatrics" Duterte's "solution" to the maritime dispute between the Philippines and China: that he would take a jet ski to one of the disputed areas, plant a Philippine flag, and allow the Chinese to do what they wanted with him.
"He's telling people that 'I can be your leader' though I believe he does not have an understanding of the complexity of the presidency, especially the head of state dimension," said Arugay.
But Duterte's "leadership without the details" pitch will still likely work for many of his supporters.
"These are people hungry for leadership, hungry for decisive action, hungry for the rule of law. The debate asked for concrete ideas and the mayor did not really tell us anything. But what he is offering is political will and it seems to be enough," said Arugay.
The way Duterte tackled the concerns of overseas Filipino workers (OFWs) and laborers in the debate's second round likely appealed to voters looking for a "caring" leader.
Heydarian said Duterte made a "strong emotional statement on contractualization," although Rappler executive editor Maria Ressa pointed out that the Davao City government itself employs contractual workers, according to the Commission on Audit.
Another interesting message from Duterte was his reminder to voters that he is open to copying the good ideas of his rivals.
In an election as cut-throat and divisive as this one, Duterte may be seeking to appease supporters of other candidates or at least assure his support base that he will make up for his flaws by tapping the strengths of others.
"At the end of the day, whoever wins should be able to tap the losers. Enough of vindictive politics. All of them have good ideas. Duterte seems to be open to it. Because he said he will copy. I think for most of his base, that's enough," explained Arugay.
'Just a worker'
Duterte's parting words reveald his over-all messaging: though he may not have the brains or speaking prowess of Roxas, Poe, and Santiago, he possesses the determination to make good plans happen.
"Dito sa tabi ko, they are worthy. They can make it happen, I suppose. Pero ako, 'pag sinabi ko – at ang mga Davaoeños sanay dito – 'pag sinabi kong huminto, huminto ka diyan. 'Pag sinabi ko sa inyong gagawin ko diyan, ginagawa ko talaga. Basta ako, may trabaho at gagawin ko. I'm a very impatient man, wala nga akong ipagyabang eh. Ipagyabang ko trabaho lang. I never claimed any greatness," he said in his closing statement.
(Those beside me are worthy. They can make it happen, I suppose. But me – and Davaoeños are used to this – when I say stop, stop. When I say I will do it, I will really do it. As long as there is a job to do, I will do it. I'm a very impatient man, I have nothing to be proud of. I can only be proud of my work. I never claimed any greatness.)
With only 14 days to go before elections, is this take-away enough to sway undecided voters and convince his "soft" supporters to stick with him? – Rappler.com
Here are assessments of Duterte's performance in the previous debates:
Who won in the 2016 Philippine elections?
Check out the 2016 official election results through the link below:
Check out the 2016 unofficial election results for the national and local races through the links below
For live updates on the aftermath of the May 9 elections, check out our extensive
2016 Philippine elections
coverage!