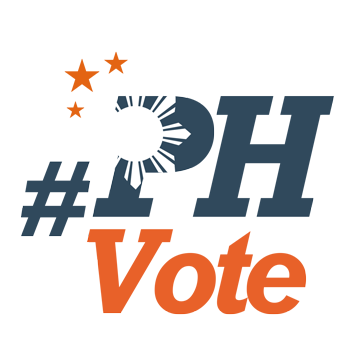 1
Miriam's last debate will win her 'principled' votes – analyst

MANILA, Philippines – After missing the second presidential debate in March in Cebu City, Senator Miriam Defensor Santiago made sure to catch up as she attended the 3rd and final debate organized by the Commission on Elections (Comelec) on Sunday, April 24.
Being the last face-off among all 5 "presidentiables," the outcome of the debate will spell a shift of votes from supporters or a final verdict from undecided voters, according to analysts.
But what would this mean for survey tail-ender Santiago?
For political analyst Aries Arugay of the University of the Philippines, Santiago's presence in the final presidential face-off would not dramatically increase her numbers, but it would definitely gain her "protest or principled" votes.
"She's able to tell her vote base that I am still here, so I think, in terms of increasing, I hardly doubt that unless some people are thinking [of issuing a] protest vote," he said in an interview with Rappler.
"Because [they] know that she's lagging in the survey and her electability is highly doubtful, [they] would rather issue a principle vote to the most intellectually capable candidate," he added.
Diplomatic solutions
Arugay lauded Santiago for pressing for diplomatic solutions to the country's issues, especially when the topic of the West Philippine Sea was raised. He said that, of all candidates, Santiago had the best and well-founded answer on the country's territorial dispute with China.
"She is the only one who stressed on diplomatic solutions. The contours and the craft of diplomacy really depend on the president…. It is discontinuous depending on who is seating in Malacañang. She is the only candidate to [touch on the] ASEAN [economic community]," he said in a mix of English and Filipino.
However, Arugay and another UP political science professor, Jean Franco, deemed Santiago's response to the territorial dispute question fell short because she did not mention the ASEAN Code of Conduct that is being drafted.
Franco also sensed from the senator's answers that she might not have brushed up on certain issues
"She relied on stock knowledge, but there were issues that in the debate that clearly needed specific answers and she failed to respond to some," Franco said.
Franco cited as example Santiago's statement that the ASEAN Economic Community would be the best opportunity to generate jobs for migrant workers for them to come home.
"She said she's going to negotiate for more jobs in the ASEAN Economic Community, but then negotiations are done, some of them are going on, but none of these occupations cover domestic work, which is the predominant working route," she said.
'I will never give up'
The senator, who has been taking a new anti-cancer drug, was visibly stronger during Sunday's debate compared to the first presidential debate held in Cagayan de Oro. However, there were several instances when she stopped and struggled going back to her speech.
She looked better but, analysts said, it was still obvious that Santiago is still not completely back to her "normal element."
Despite Santiago's momentary lapses, political scientist Richard Heydarian said that the presidential candidate had a good comeback with her closing statement.
In her final remarks, Santiago dismissed the black propaganda on her health condition, and told her supporters that she will never give up, quit, or withdraw from the race.
"I think it was a defiance speech, I think it was the most emotional because we know she is not in the best condition [but] she is still in this debate," Heydarian said during Rappler's live commentary on Sunday.
"In the first debate you see that she waned in the middle of the debate, but here you see that she is coming back for the final statement. I think that was a strong, resonating message, he added.
– Rappler.com
Who won in the 2016 Philippine elections?
Check out the 2016 official election results through the link below:
Check out the 2016 unofficial election results for the national and local races through the links below
For live updates on the aftermath of the May 9 elections, check out our extensive
2016 Philippine elections
coverage!