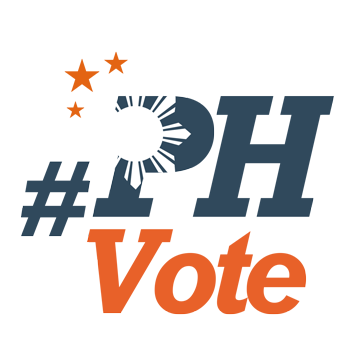 1
Grace Poe's debate performance 'good' but 'still lacking' – analysts

MANILA, Philippines – It was an overall good performance, but something was still lacking.
Political analyst Aries Arugay of the University of the Philippines lauded presidential bet Grace Poe's performance during the 3rd and last presidential debate on Sunday, April 24.
Arugay said Poe looked "very comfortable" with the town hall format and appeared well-prepared as in past debates.
"She gave coherent answers doon sa endo (end of contract), sa OFW, kahit 'yung kanyang sagot dun sa Mindanao problem at saka dun sa health. It is just consistent na meron syang concrete policies and programs if she becomes president," Arugay told Rappler.
(She gave coherent answers on the issue of end of contract, on OFW, even her answers on the problem of peace in Mindanao and also on health. It is just consistent that she has concrete policies and programs if she becomes president
But he was quick to point out that Poe's answers had some inadequacies, adding that her statements during the debate hardly gave new information about her or her platforms.
Arugay cited the West Philippine Sea issue as an example of Poe's answer that lacked substance.
"She gave well-prepared answers, I am not saying they're right. It's just that I cannot find anything new or nothing na hindi pa natin alam (that we do not know yet). Seems like it's a repeat)," Arugay said.
For political analyst Richard Heydarian, Poe was caught offguard on the issue of her husband's citizenship, adding Poe seemed unsure of her answers to the question.
"Poe had a difficult time in the citizenship issue. His spouse's citizenship issue. It appeared it was kinda' not true. She was non-committal also on the Marcos burial and non-committal on Arroyo," Heydarian said.
Sociologist Jayeel Cornelio shared this view and said Poe's and her family's citizenship is still an issue for the voters, despite the final Supreme Court ruling allowing her to run.
"Yes, of course, because integrity and credibility, not just in corruption, are what the public is looking for in a president," Cornelio said.
To boost her ratings?
Arugay said Poe had "consistently shown good performance" in all 3 presidential debates. He, however, said results of the debates do not necessarily translate to votes.
It was the first presidential debate where Grace Poe was no longer the front runner in pre-election surveys. And, clearly, she needed the debate as an opportunity to boost her declining ratings, Arugay said.
As recent surveys show, Arugay said, it is Poe who would benefit from a fallout of Duterte supporters, as she emerges as the top second choice for voters.
During the debate, Poe asked Duterte over his controversial rape remark. But to Arugay, this was a missed opportunity for her to further question the mayor.
Arugay said Poe could have also asked the mayor on why it is difficult for him to apologize over the controversial remark. Poe's prim and proper way of asking Duterte, Arugay said, would not work for the tough-talking mayor.
"It's fine to criticize Mayor Duterte. But the the prim and proper way, 'di sa kanya eepekto 'yun eh (it won't work on him). However, you need to target his supposed strength and that is his super performance as a mayor. Ask him, how will you do it when the Philippines is a far more complicated arena than Davao?" he said.
But for Heydarian, Poe, who is second to Duterte in pre-election surveys, may be able to convert Duterte supporters if she plays well her strategy as defender of women.
"[The rape remark] could shift some of the soft supporters of Duterte.... Women could be susceptible to shift to Poe if she plays the feminist card," Heydarian said. – Rappler.com
Who won in the 2016 Philippine elections?
Check out the 2016 official election results through the link below:
Check out the 2016 unofficial election results for the national and local races through the links below
For live updates on the aftermath of the May 9 elections, check out our extensive
2016 Philippine elections
coverage!