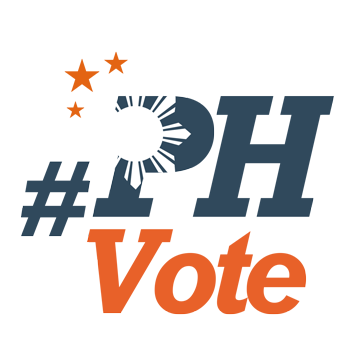 1
In 3rd debate, Binay wooed core voters, not the undecided – analysts

MANILA, Philippines – Third time's the charm?
Vice President Jejomar Binay's performances in the first two presidential debates were far from stellar – analysts thought he was "lackluster" in Cagayan de Oro and they felt his game plan in the Cebu debate "boomeranged" on him.
But things were a bit brighter for the United Nationalist Alliance (UNA) standard-bearer during the third and final presidential debate held at the PHINMA University of Pangasinan on Sunday, April 24. (WATCH: 3rd presidential debate a 'teleserye' for voters)
"I thought the town hall format suited his style of campaigning very well. I thought he was more comfortable this time around than the last two. He was able to use this as an opportunity to reach out to his core supporters, so kahit papaano (so somehow), he was able to implement his game plan," University of the Philippines-Diliman political analyst Aries Arugay told Rappler.
Binay said in a statement on Monday, April 25, that he was able to concretely respond to the questions raised during program.
"What I did throughout the debate was to offer immediate as well as long-term solutions to the real problems brought to us by those real people,which are our problems, as a people and as a nation. These I intend to do, as I have done so in Makati, with compassion and competence, and always with the best interest of the people first and foremost," said the Vice President.
Arugay, however, thinks this was not enough for Binay to convince the undecided and the so-called soft voters of the May 2016 elections.
"In terms of trying to get siguro mga votes from the undecided, I thought the VP was less successful. 'Yung performance niya kahapon is appealing to his core constituents – yung [Class] E, – para 'yung lalo siyang 'di bumaba sa rating," said Arugay.
(In terms of trying to get votes from the undecided, I thought the VP was less successful. His performance yesterday was appealing to his core constituents – the Class E – so his ratings won't drop further.)
In the latest Social Weather Stations survey conducted from April 18 to 20, Binay dropped from 20% to 14%, slipping to the 4th spot in the 5-way presidential bout.
Looking past the corruption issues?
Sociologist Jayeel Cornelio and political scientist Richard Heydarian, analysts on the Rappler panel for the 3rd debate, both said Binay has shown that he does not plan to directly respond to the corruption allegations against him.
The Vice President used to be the poll front runner until he suffered a beating from a more than yearlong Senate probe on the accusations of corruption and unexplained wealth thrown at him during his time as Makati mayor.
During the Pangasinan debate's face-off segment between the candidates, Liberal Party standard-bearer Manuel "Mar" Roxas II asked Binay to explain, once and for all, the allegations against him.
"Kung ayaw makinig, nagbibingi-bingihan. Kung ayaw tignan, nagbubulag-bulagan. Ilang beses ko nang sinagot 'yang tanong mo," was Binay's reply.
(If you don't want to listen, you play deaf. If you don't want to see, you play blind. I have repeatedly answered your question.)
Heydarian expressed his disappointment, saying Binay "just digressed and just dismissed the whole issue."
"This is your last opportunity to a little bit at least undermine this image that you lack integrity and you're corrupt… One way of getting back at this is portraying the entire thing as political assassination. He has done it but he doesn't look sincere when he says that," said Heydarian.
Cornelio pointed out Binay's strategy of silence during the campaign period, when the Vice President remained mum on his controversies and let his combative spokespersons do the talking for him.
"Somehow I feel that Binay is aware that the more that he speaks, the deeper the grave that he digs for himself. I think he was just being cautious," said Cornelio.
Loyalty check for Binay's machinery
According to Arugay, much is at stake for Binay in the May polls because he is facing several plunder complaints before the Office of the Ombudsman.
"Of all the candidates, VP Binay's political survival rests on this election. Senator Poe will still be a senator. [Mayor Rodrigo] Duterte still has Davao. Wala na siyang babalikan sa Makati unless manalo ang anak niya (Binay has nothing to return to in Makati unless his daughter wins). The cases are piled [against him and] the cases could prosper. May extrang factor 'yun (That's an extra factor)," said the political analyst.
Ombudsman Conchita Carpio Morales already found probable cause to indict the Binays before anti-graft court Sandiganbayan, but this may only be done at the end of the Vice President's term and if Binay loses the elections.
In the campaign homestretch, what then does Binay need to do to win?
"What he needs to do is to concentrate on the message that he'll be a unifying and healing president," said Arugay, citing Binay's answer during the debate that he will not impeach Morales should he win as president.
More importantly, however, Arugay said the Vice President needs to make sure that his political machinery "will not abandon him."
"We all know that the Binay campaign has a strong machinery in relation to others, but the machinery relies on the continued loyalty [to] Binay… Sa tingin ko kailangan niya mag-loyalty check every day (He needs to conduct a loyalty check every day)," said Arugay.
Binay already lost his alliance with the Garcias of Cebu, who declared support for Duterte in March.
This month, there have been speculations that the Vice President's longtime ally Cavite Governor Jonvic Remulla is bolting UNA.
Binay remains mum on the issue. – Rappler.com
Who won in the 2016 Philippine elections?
Check out the 2016 official election results through the link below:
Check out the 2016 unofficial election results for the national and local races through the links below
For live updates on the aftermath of the May 9 elections, check out our extensive
2016 Philippine elections
coverage!