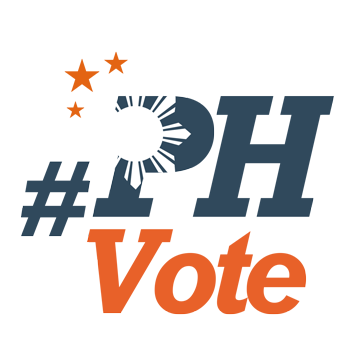 1
At an LP rally, politician campaigns for Duterte

MAGUINDANAO, Philippines – It was meant to be a show of force for local candidates of the ruling Liberal Party, but a former mayor stole the show when he campaigned for Rodrigo Duterte – even raising his clenched fist, which is the campaign signature of the presidential front runner.
Former Buluan Mayor Ebrahim "Jong" Mangudadatu, younger brother of reelectionist Maguindanao Governor Esmael "Toto" Mangudadatu, shocked his audience in Buluan town as he spoke at the end of the LP's local campaign Tuesday, April 26, and declared that Duterte, mayor of Davao City, will represent the first generation of presidents from Mindanao. The country has never elected a president from Mindanao.
Mangudadatu told some 500 voters gathered at the rally that Duterte called him up last week about the elections. "He asked if dilaw na daw ako. Dito ipinakita ko sa public na buo ang suporta ko sa kanya. Akalain mo, di pala lahat ng dilaw ay dilaw. Ang iba Duterte din pala." (He asked if I am 'yellow,' [in reference to the campaign color of the ruling Liberal Party]. But here I have shown to the public that my support for him is solid. That not all who are yellow are really yellow. Some are also for Duterte.)
If this embarrassed Mujiv Hataman, staunch ally of LP standard-bearer Manuel "Mar" Roxas II who's running for reelection as governor of the Autonomous Region in Muslim Mindanao (ARMM), he didn't show it. Hataman merely smiled when asked about it after.
The rally was a gathering of political personalities and local leaders in ARMM who are supporting Hataman's gubernatorial bid. The incumbent ARMM governor is running against Sulu Vice Governor Sakur Tan. (READ: Who are running in ARMM?)
For Roxas but...
At the end of the campaign, local leaders led by the Mangudadatu clan raised the hands of Hataman and other candidates and flashed the L sign of the LP. Jong Mangudadatu stood out, however, by raising his clenched fist, the campaign sign of Duterte.
He admitted in his speech that he had wanted to run for ARMM governor, too, but that he was dissuaded by his brothers. Aside from Toto Mangudadatu, the other family members running for various local posts under LP include Zajid (for Maguindanao 2nd district representative), Toy (ARMM assemblyman), Freddie (mayor), and at least a dozen other relatives.
Hataman has been campaigning for Roxas, running mate Leni Robredo, and the entire LP senatorial slate. ARMM has 1.6 million voters, while the entire Mindanao has 12.6 million voters representing 23.23% of the entire voting population. The latest survey showed that Duterte has a commanding 60 percent support in the region.
Hataman acknowledged he's not expecting a 12-0 sweep in the region for the LP senatorial bets. "No way to [get] 12-0 but what we can assure to the party is to convince sincerely the voters and widen our campaign to continue the Daang Matuwid in favor of Mar and Leni tandem," Hataman said. – Ferdinandh Cabrera/Rappler.com
Who won in the 2016 Philippine elections?
Check out the 2016 official election results through the link below:
Check out the 2016 unofficial election results for the national and local races through the links below
For live updates on the aftermath of the May 9 elections, check out our extensive
2016 Philippine elections
coverage!