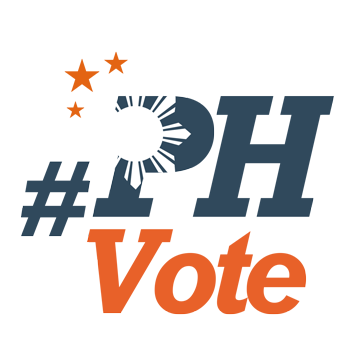 3
Duterte 'lacked substance' in Makati business forum

MANILA, Philippines – Rodrigo Duterte failed to give a clear explanation of his economic plans for the country during a business forum in Makati City, according to some of the forum's audience members.
"We heard already a lot of the things he said today. What we were looking for was more substance, especially on the economy and doing business. That is what we asked for from the candidates," Makati Business Club executive director Peter Perfecto told Rappler after Duterte's speech.
Duterte, who for once arrived on time, delivered a one-hour speech in front of Makati Business Club (MBC) and Management Association of the Philippines members on Wednesday, April 27.
He spent a bulk of the speech talking about well-known aspects of his platform: his harsh stance against criminals and drug lords, his campaign against red tape in government, his prioritization of education, agriculture, and health services. (READ:Fil-Chinese businessmen welcome Duterte's peace, order agenda)

He again explained his well-known position on avoiding war with China and instead pursuing bilateral talks.
But he also invited members of the private sector to help government in improving mass transit, which, he said, was the only way to deal with Metro Manila traffic.
The forum was one of the few times Duterte read part of his speech, bringing with him a speech guide or "kodigo" to the podium. But he quickly resumed his usual practice of sharing long anecdotes, profuse cursing, and cracking jokes about Viagra, to the delight of some members of the audience.
Perfecto said he appreciated Duterte's speech but wanted to hear the presidential candidate talk about the economy, in particular.
"We were expecting sana more information of his plans for the economy and doing business. He did say he will prioritize agriculture, education and infrastructure, aside from peace and order, but I guess the mayor, he did not present us with some more detail," said Perfecto.
No Q and A forum
Lack of time prevented event organizers from continuing with their plan to hold a Question and Answer forum after Duterte's speech. Duterte had a public rally in Navotas to attend right after the forum.
Ramon del Rosario Jr, CEO of PHINMA Corporation, an MBC member, would've wanted to ask Duterte many questions. The cancellation of this part of the program did not give Duterte a chance to address concerns he may have raised with his speech.
Duterte had also previously confessed he is not an expert on economic matters. During his campaign, he has sought the advice of US-educated UP economics professor Ernesto Pernia and former finance minister Cesar Virata.
Del Rosario was one with Perfecto in saying Duterte's speech lacked specifics.
"Because this is a business meeting, I would've wanted to hear more about his economic policies and programs and even his economic team," he told reporters.
Del Rosario also wanted to hear Duterte explain "his overall view on, does the private sector have a key role to play? What is his view about opening up the investment opportunities for all kinds of investors, including foreigners? What's his view about dealing with the economic provisions of our Constitution? What's his view of contractualization?"
Though Del Rosario heard all presidential candidates say they would end contractualization during the 3rd presidential debate, he wanted to clarify if Duterte only meant "endo" or "end of contract", which he says, is an abuse of contractualization.
He said that in certain types of businesses, contractualization is a legitimate policy.
Business under a 'socialist' president?
But Del Rosario said Duterte's speech allowed him a better understanding of the mayor's socialist stance.
The businessman had been wondering if Duterte's being a self-confessed socialist would mean limited cooperation between government and the private sector.

"I just wanted a clarification, but I think the way he was talking, where he was talking about bringing in businesses for infrastructure development or even assistance in health programs, referring to Manny Pangilinan and getting discounts from him, I think in his mind, it is clear he plans to work with the private sector also. So I'm not worried too about that label of socialist anymore. I think we'll be okay," he said.
Duterte never fails to mention in his campaign speeches that he is a socialist at heart, meaning that his governance "puts the people first."
But Duterte also frequently mentions his belief that government's job is to create an environment conducive to business growth.
"I hold it as an article of faith that there can never be economic progress without peace and order," he said during his speech.
During the ambush interview after the forum, Duterte repeated his economic policies.
He is open to responsible mining and is willing to lease public land to foreign corporations for 60 years with the promise of renewal.
He also said he is open to amending the economic provisions in the Constitution.
"I will tone down the constitutional curtailments. I will leave it to Congress to decide," he told reporters.
The presidential race front-runner also said there would be "no nationalization" and that he would "open up the economy" to foreign investors.
Asked if he would respect foreign trade agreements signed by the Philippine government, he said, "We are a member of that. Sabi ko (I said) we will honor it. We will adopt the same, hindi ito communism (this is not communism). We are governed by the Constitution."
Another economic policy previously mentioned by Duterte was lessening the number of signatures required for the issuance of business permits and imposing a deadline of 60 to 70 days for permit releases.
Despite Duterte's underwhelming speech, Del Rosario said, "I think the important thing is for him to accept our friendship and support, and that we have the opportunity to work together if he does become our president."
He added: "We hope it will be a relationship of cooperation and friendship, rather than one of animosity and adversity." – Rappler.com
Who won in the 2016 Philippine elections?
Check out the 2016 official election results through the link below:
Check out the 2016 unofficial election results for the national and local races through the links below
For live updates on the aftermath of the May 9 elections, check out our extensive
2016 Philippine elections
coverage!