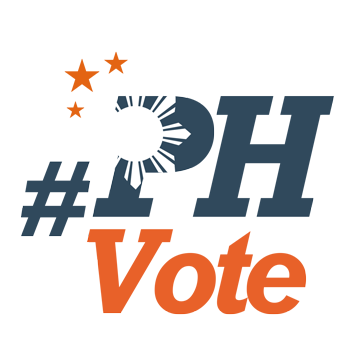 1
10% of machines in overseas absentee voting 'defective'

MANILA, Philippines – Nearly 3 weeks after voting began in Philippine consulates and embassies, 10% of an original batch of 130 vote-counting machines (VCMs) overseas have been found "defective."
Commission on Elections (Comelec) Commissioner Arthur Lim confirmed on Wednesday, April 27, that 13 VCMs malfunctioned in the first 18 days of overseas absentee voting.
Lim said the 13 defective VCMs form part of the 130 machines originally deployed overseas.
Aside from these, the Comelec also sent 25 standby VCMs abroad in case the initial VCMs malfunction.
In an interview with reporters, Lim said the poll body is now looking into the issue, and added that they have recalled the defective machines.
Referring to the Venezuelan company that manufactured these VCMs, Lim said, "Pinupukpok natin po ang Smartmatic kung bakit nagkaroon ng ganyang klaseng aberya." (We are pressing Smartmatic on why these problems happened.)
'Laboratory' for May 9 polls
Lim then addressed concerns that such defects could be replicated on May 9, election day in the Philippines.
After all, VCMs overseas have not been used as much as Filipinos will use these machines on May 9.
Comelec records show there are 1.38 million Filipino voters overseas, and 54.36 million based in the Philippines. (READ: Record-breaking: 200,000 overseas Filipinos vote)
Reacting to these concerns, Lim said this is the reason why he has always stressed that overseas voting, which runs for 30 days starting April 9, is a "laboratory" for the May 9 elections.
He said the Comelec expects "lessons learned" from overseas voting that should not be repeated on May 9.
If machines have defects, he said, the poll body should be able to remedy these problems.
Lim said: "We have not left any stone unturned in preparing for the elections, but still, there are lessons to be learned, like why a total of 13 machines turned out to be defective, when these have undergone examinations and inspections."
Smartmatic voters' education head Karen Jimeno said she is still gathering data on the defects as of posting time.
'Improper handling' of machines
Rappler had already sought Smartmatic for comment on defective VCMs on Friday, April 22. That week, Lim said 11 VCMs had malfunctioned so far.
Jimeno told Rappler on April 22 that she was still waiting for their company's official report on the defects.
She said that as of that day, "only 4 vote-counting machines have been reported by Comelec to Smartmatic as requiring replacement." She said Smartmatic has dispatched the required number of replacement VCMs.
"Initial findings indicate that the malfunction of the VCMs was caused by improper handling of the machines during shipment, but Smartmatic will be studying the reported cases further," Jimeno said.
She added that Smartmatic "has not received any detailed report or request for replacement of other VCMs overseas." In any case, she said, "there are back-up VCMs abroad."
"On May 9, there will also be back-up machines per area. Furthermore, there is little to no risk of mishandling the VCMs during local deployment since the VCMs are carefully wrapped and loaded into the trucks for transportation," Jimeno said.
Smartmatic has provided the Philippines' voting machines since 2010, when the country first held automated national elections.
Smartmatic critics say the company's VCMs can easily be tinkered with to rig election results.
But the Comelec has denied these claims, saying that VCMs undergo stringent tests, including a source code review that is open to information technology experts and political parties, among others. – Rappler.com
Who won in the 2016 Philippine elections?
Check out the 2016 official election results through the link below:
Check out the 2016 unofficial election results for the national and local races through the links below
For live updates on the aftermath of the May 9 elections, check out our extensive
2016 Philippine elections
coverage!