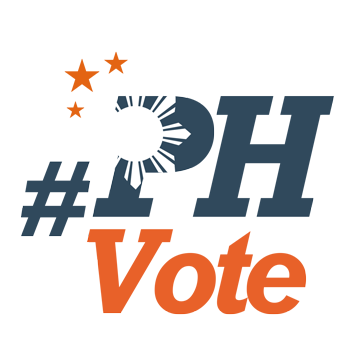 1
Duterte: Details of BPI bank account to be disclosed May 2

MANILA, Philippines – (UPDATED) Rodrigo Duterte has instructed his lawyer to have his bank account in the Bank of the Philippine Islands (BPI) Julia Vargas branch opened in front of Senator Antonio Trillanes IV on Monday, May 2.
He told reporters on Friday, April 29, that he has given instructions to BPI.
"[I told them] to open it on Monday in front of Trillanes and [Atty Sal] Panelo. Allow Panelo to explain first the legal ramifications," said Duterte.
Salvador "Sal" Panelo is Duterte's legal counsel. Duterte said he won't join them in BPI on Monday because he will be in Davao City on that day from where is supposed to travel to Zamboanga City for a sortie.
"Be there on Monday para at least malaman exactly how much. Hindi ako makapunta kasi punta akong Davao. Si Sal Panelo will be there because he is my legal counsel," he said.
But Duterte said that Trillanes must execute an affidavit detailing his accusations. If the senator does so, the Davao mayor said he would be willing to execute a waiver to disclose details of his bank account.
"Pumunta siya doon, kailangan dala-dala niya 'yung affidavit," he said. (He should go there, and he must have his affidavit with him.)
"I just want it proper. That's the procedure. You execute an affidavit, you accuse a person then the person, if he so desires, ipakita. Definitely it's less than [P211 million]," he added.
As to how much money is in the account, he said it contains "a little lesser" than P211 million. He said he had been told by Panelo not to elaborate on the contents of the account.
But the Davao City mayor said the large sums deposited during his birthday may have come from rich friends of his.
"Regalo nga sa akin. Sila na may nagsabi na nung birthday ko maraming pumasok eh (They are gifts for me. You're the ones saying a lot of money was deposited during my birthday)," he said.
Asked why these sums are not reflected in his 2014 Statement of Assets, Liabilities and Networth (SALN), he said by the time he filed the SALN, he had already spent the amount.
"'As of' 'yun eh. Wala na, ginastos ko na. Nag-happy-happy ako [It says in SALN, 'As of.' It's gone, I spent it. I used it to be happy]," he said.
Later on during the interview however, he told reporters he was joking about spending the money: "Kayo ang may sabi niyan, hindi ako. Pagka ganoon, pinasakay ko kayo (You are the ones saying that, not me. In this case, I am just making you go on a ride.)"
But he insisted whatever money is in the bank account is not ill-gotten wealth.
"May explanation ako diyan. Hindi naman lahat ng pera namin ninakaw. Saan ko ninakaw? I've been mayor for 22 years. Mayroon ba kayong nakitang kaso? Ask anybody in Davao kung nakialam na ako sa transaction," he said.
(I have an explanation for that. Not all politicians' money is stolen money. Where did I steal? I've been mayor for 22 years. Have you seen any case? Ask anybody in Davao if I was i in any transaction.)
Panelo confirmed to Rappler that he will be in BPI Julia Vargas to facilitate the opening of the bank account, as instructed by Duterte.
Trillanes, a vice-presidential candidate trailing in pre-election surveys, claims to possess authentic documents proving Duterte has 17 bank accounts in 3 banks through which P2.4 billion worth of transactions were made.
He alleged that Duterte's joint account with daughter Sara Duterte contained P227 million in 2014 but this amount is not declared in the mayor's SALN. Duterte dismissed Trillanes' allegations then as "garbage".
Trillanes identified and listed at least 9 transactions involving the mayor's alleged joint account with his daughter, former Davao City mayor Sara Z. Duterte.
The non-declaration of these funds could be grounds for impeachment if Duterte is elected president. – Rappler.com
Who won in the 2016 Philippine elections?
Check out the 2016 official election results through the link below:
Check out the 2016 unofficial election results for the national and local races through the links below
For live updates on the aftermath of the May 9 elections, check out our extensive
2016 Philippine elections
coverage!