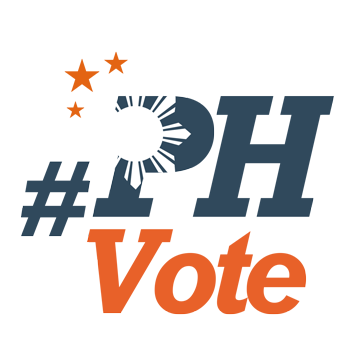 1
Binay promises to create 12M jobs by 2022

BATAAN, Philippines – As the country commemorates Labor Day on Sunday, May 1, Vice President Jejomar Binay vowed to generate 12 million jobs by the end of his term should he win as president.
The United Nationalist Alliance standard-bearer said that two million jobs would become available for Filipinos every year between 2016 and 2022.
"We will spend at least P950 billion to P1 trillion every year for infrastructure projects. Government spending will not only spur economic activity, it will also create jobs. Government will be one of the biggest employers in the country," Binay said in a statement.
According to the Vice President, the said amount, set to be spent on infrastructure projects like roads, bridges, airports, and seaports, is equivalent to at least 7% to 8% of the country's gross domestic product.
"Maraming sira at masikip na mga kalye, ganun din ang mga tulay, airports at seaports na nakakapigil sa mabilis na daloy ng kalakalan at paghahatid ng mga serbisyo sa mga kanayunan," Binay said.
(There are broken and narrow roads, bridges, airports, and seaports that stop the flow of trade and get in the way of providing services to the provinces.)
The campaign promise is not unique to the Vice President, however.
At least two other presidential candidates – Liberal Party standard-bearer Manuel Roxas II and Senator Grace Poe – have promised to generate one million jobs yearly as well.
The Philippine Statistics Authority noted that as of January 2016, the unemployment rate in the country is at 5.8%, down from 6.6% from a year ago.
Despite this, workers in the Philippines still face issues from low wages and high cost of living, to workplace safety and unstable employment.
Just like in Makati
The Vice President is relying on his experience as Makati mayor for 21 years to implement his job generation plan.
"We did it in Makati. It must be done, and it will be done nationwide," said Binay, who is facing multiple corruption allegations during his term as local chief executive.
"We created tens of thousands of jobs, provided free education and healthcare. We were able to do so because we collected taxes, used it for the welfare of the people, and moved Makati forward," added the Vice President, echoing one of his classic campaign taglines.
As he promised employment to millions of Filipinos, Binay once again hit the Aquino administration's underspending problem.
Binay said underspending had deprived Filipinos of better government services.
"Dahil sa underspending, maraming Pilipino ang naghihirap. Panahon na po upang wakasan ito," said the Vice President.
(Because of underspending, many Filipinos are suffering. It's time we end it.)
He added that under his presidency, the Philippines will have "sustained inclusive economic growth from 2017-2022." – Rappler.com
Who won in the 2016 Philippine elections?
Check out the 2016 official election results through the link below:
Check out the 2016 unofficial election results for the national and local races through the links below
For live updates on the aftermath of the May 9 elections, check out our extensive
2016 Philippine elections
coverage!