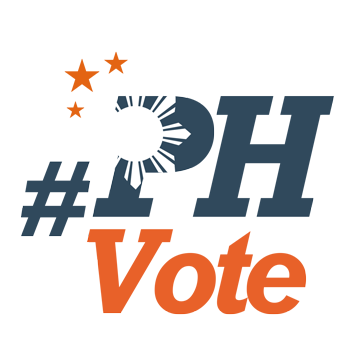 1
Roxas wishes Binay 'peace in his heart' because...

MANILA, Philippines – "Peace in his heart" ahead of jail time?
A "confident, serene, and comfortable" Manuel Roxas II faced the media on Monday, May 2, with less than a week to go before Filipinos vote on May 9.
"Serene" as he may have been, however, Roxas could not help but deliver a quick jab against rival Vice President Jejomar Binay during a quick chit chat with the media.
"Peace be with you," said Roxas when asked what a handshake meant between him and his political rival during a mass held before a covenant signing for honest elections. The pact between presidential contenders was spearheaded by Manila Archbishop Luis Antonio Cardinal Tagle.
"I wish you peace kasi mapepreso na siya eh (because he's going to jail). So I wish him peace in his heart," added Roxas during a press conference with media at the LP headquarters in Quezon City.
It was an allusion to numerous corruption allegations against the Vice President, who was mayor of Makati for over two decades. Binay used to lead early presidential preference surveys but this stopped after a year-long Senate probe into allegations that he pocketed the city's funds.
Roxas, accompanied by wife Korina Sanchez, and Binay, alongside daughter Senator Nancy Binay, were seated at the front row of the Manila Cathedral, right in front of the cardinal.
Other presidential candidates, front runner Davao Mayor Rodrigo Duterte, Senator Grace Poe, and Senator Miriam Defensor Santiago did not attend the covenant signing.
The 5 rivals have less than a week left to campaign in one of the tightest races for the presidency in recent history.
The LP standard-bearer has had a rough campaign.
Despite being the administration bet, he has yet to top any major opinion poll. The most recent survey placed him at a statistical tie for second with former front runner Grace Poe.
"The ground is shifting in our favor. If you will recall, in the beginning, they said we do not have a chance. Ngayon, naunahan na natin 'yung dating nangunguna. Ngayon, pantay na tayo sa pang-pangalawa sa race na ito," Roxas told reporters.
(But now we've over taken one of the candidates who used to lead the race [Binay]. Now, we're tied for second in this race.)
Duterte is leading the race, despite numerous controversies in the homestretch of the campaign. But Roxas insisted that the momentum belonged to himself and running mate Leni Robredo, who is at solo second behind Senator Ferdinand Marcos Jr. – Rappler.com
Who won in the 2016 Philippine elections?
Check out the 2016 official election results through the link below:
Check out the 2016 unofficial election results for the national and local races through the links below
For live updates on the aftermath of the May 9 elections, check out our extensive
2016 Philippine elections
coverage!