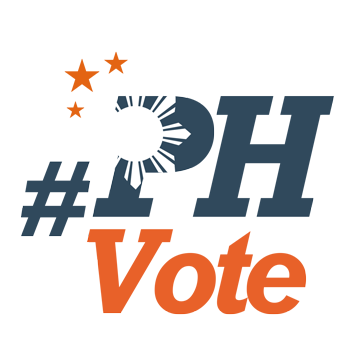 3
CAMPAIGN NOTES: Marcos Jr's worry is not the anti-martial law propaganda
"Campaign Notes" are filed by Rappler reporters and correspondents who have been covering specific candidates or localities. The series gives insights into the candidates' character, trusted people, and campaign decisions.

At face value, Senator Ferdinand "Bongbong" Marcos Jr would have this election easy.
Name recall is not much of a problem. He bears the name of the late President Ferdinand Marcos.
He is one of the richest senators (based on his Statement of Assets, Liabilities and Net Worth), so it's safe to say he has the resources. Add to that the possibility that, being popular among voters, he has sufficient campaign donors. (When he ran for the Senate in 2010, he received as much as P93.8 million in donations.)
Then there are the endorsements from local government and civil society leaders in Metro Manila and other parts of the country. His voter preference ratings in pre-election surveys are steadily increasing, landing him on the top spot a week before election day.
His bid would have been a walk in the park if only for one thing: the baggage of being the late dictator's junior.
Turning things around
The sins he "inherited" from his father have hounded Marcos' campaign ever since rumors of him vying for a higher post circulated.
Expectedly, he would dismiss these as part of the past. What's interesting, however, is how his campaign team turned these lingering issues to their candidate's benefit.
Looking into Marcos' advertisments, it seemed the messaging was designed to separate the senator from the dark side of the martial law era.
His first advertisement, "Progresibong Bukas... Isalubong!" – which was released in December last year – sent a strong message that everyone deserves second chances.
The next one that came out before the campaign kick off in February was intended to encourage voters to know Marcos Jr for what his own merits nd not just the son of the former president, she said. His website also provided comprehensive details from the time he was born to his years of public service.
His most recent ad, released in March, finally laid down his plans and priorities.
His campaign colors are consistent with the old Marcos' red and blue but are in much lighter shades to give a semblance of distance from his past. The cooler shades, refreshing to the eyes, would give the senator a "cleaner" image. (READ: How Bongbong Marcos mirrors father's image in campaign)
His camp said these shades were chosen by the senator's older sister, Ilocos Norte Governor Imee Marcos, to appeal to the younger audience.

Keeping it cool
The criticism from victims of martial law are not the biggest challenge to Marcos' bid, his camp says.
"Since the time he entered national life – and that was what in 1992, he was congressman – so he had already been questioned for all of these things. He got used to it [already]," Jonathan dela Cruz, a party-list representative and Marcos campaign adviser, told Rappler.
Dela Cruz, an activist in college during martial law, said one big challenge in Marcos' campaign is the rebuke from President Benigno Aquino III, son of the dictatorship's most prominent victim.
"Aquino is using all the powers of the presidency against Senator Marcos. That is an even bigger challenge than you think. They've been blackmailing 4Ps recipients. They've been using all of these resources to promote their idea that anybody but Bongbong," Dela Cruz said, referring to the government's conditional cash transfer program.
The feud of decades ago was revived as President Benigno Aquino III unceasingly and strongly urge Filipinos not to vote for Marcos. (It was perfect timing that the 30th anniversary of the EDSA People Power Revolution that toppled the late strongman fell within this year's campaign period.)
But the senator kept it cool. Reporters seek a reaction from him every time Aquino takes a jab at him, but Marcos would simply thank the President for the attention. The non-confrontational tack probably worked, as Marcos continued to enjoy a solo lead in the surveys.
Not complacent
Marcos seems relaxed in the homestretch of the campaign, with survey figures showing he remains in the lead. He's in a good mood and his aura seems lighter, but his campaign team are losing sleep.
"Leni has the machinery, Sir Bongbong is an independent candidate," a campaign insider said in Filipino.
Liberal Party bet Leni Robredo is Marcos' strongest rival. They are statistically tied for the top spot in the latest Social Weather Stations survey.
Marcos' camp is concerned with reports from overseas absentee voters that there have been discrepancies between the votes they cast and the names that appeared on their voting receipts. Migrant voters from Hong Kong, Dubai, Kuwait, and Japan said they voted for Marcos but the receipt indicate the name of another candidate.
His camp, therefore, has shifted their focus from campaigning to protecting Marcos' votes.
"Our legal team is on top of the preparations in making sure all our votes are counted and guarded. We also have our volunteers who will help us on the ground to closely monitor the elections on Monday," Marcos said last Sunday, May 1.
Given how the Aquino administration has treated Marcos, Dela Cruz said they are worried but are still hoping for a clean election. But if dirty tricks are played on their candidate, he stressed: "We will not take it lightly if we believe that it has been so rigged that it has been so despicably undertaken and therefore should be denounced." – Rappler.com
Who won in the 2016 Philippine elections?
Check out the 2016 official election results through the link below:
Check out the 2016 unofficial election results for the national and local races through the links below
For live updates on the aftermath of the May 9 elections, check out our extensive
2016 Philippine elections
coverage!