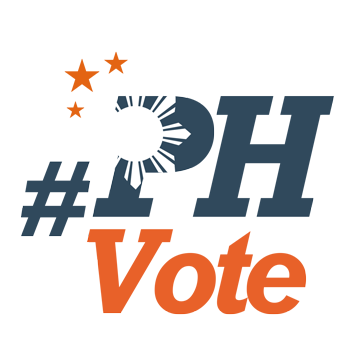 2
Violent incidents linked to elections rise to 53 – CHR

MANILA, Philippines – The number of reported election-related violence rose to 53 with less than a week to go before the May 9 elections.
In addition to this, the Commision on Human Rights (CHR) said on Tuesday, May 3, that 47 more incidents are undergoing investigation.
If confirmed as linked to elections, these incidents would push to 100 the total election-related cases, double the 49 reported in March.
The CHR said it removed from an earlier list 6 incidents after investigation showed that they were either committed by non-state armed groups or that the motive behind them was personal and not election-related.
Here is the breakdown of the incidents:
Election-related violence documented by CHR
from June 2015 to May 2016

Region

Number of victims (as of March 2016)

Number of validated victims (as of May 3, 2016)

Number of unvalidated victims (as of May 3, 2016)

National Capital Region
3
1
2
Cordillera Administrative Region
0
3
1
Cagayan Valley
0
3
0
Central Luzon
1
4
0
CALABARZON
5
5
2
MIMAROPA
3
0
3
Bicol Region
2
2
3
Western Visayas
2
0
0
Central Visayas
2
0
2
Eastern Visayas
5
0
23
Zamboanga Peninsula
9
12
1
Northern Mindanao
7
17
2
Davao Region
0
0
1
CARAGA
2
3
2
ARMM
8
0
5
The report was released by Bantay Karapatan sa Halalan (BKH), a CHR project in partnership with various poll watchdog and human rights groups. They include the Legal Network for Truthful Elections (LENTE), Dakila, and the Philippine Alliance of Human Rights Advocates (PAHRA).
Out of the 53 confirmed incidents, 22 resulted in deaths. Of the 47 other cases being investigated, 37 deaths were reported.
Reporting violations
CHR Policy Office OIC Gemma Parojinog encouraged witnesses and victims of human rights violations to file complaints at their local CHR offices. She said those who are under threat if they file complaints can apply to be taken under the CHR's Witness Protection Program.
Citizens should also be on the lookout for violence on social media. (READ: Election-related human rights violations rampant online - CHR)
During the press conference, Dakila also made a statement regarding the cyber-bullying of anti-Duterte voter Renee Karunungan. Karunungan has filed charges before the Commission on Election (Comelec) and the Department of Justice (DOJ) against the Duterte supporters who harassed her.

The statement encouraged people to follow suit and report similar cases:
"These threats must be taken seriously. The fact that these violations occurred online does not diminish the severity of these threats. These threats go beyond the parameters of freedom of expression. In fact, we in Bantay Karapatan sa Halalan, believe they are crimes under our penal laws. The acrimony generated by this electoral campaign cannot be made an excuse for violating the law."
Dakila cited Section 6 of the Cybercrime Prevention Act of 2012, which says that crimes committed online may even have harsher punishment than offline crimes.
If one is a victim of online human rights violations, said Dakila organizing director Rash Caritativo, it is important to document the incident by taking screen shots.
She also said victims should report such incidents to BKH, the Comelec, and the DOJ. If possible, she also encouraged victims to seek legal counsel to assist them in filing the cases.
Other reminders
BKH also set 6 reminders for voters for election day:
Vote early! Voting starts as early as 6 am. Bring your kodigo (cheat sheet).

Police, soldiers, and barangay officials (elected or appointed) are not

allowed inside the polling place. Campaigning is also not allowed on

election day (and even on May 8).

No more priority numbers. Voter first to fall in line should be the first to

vote.

If one wants to complain about discrepancy between the machine printed

receipt and the voter filled-up ballot, voter should approach the BEI

chairman and tell him or her of the discrepancy. Complaint will be written

down on the minutes of voting. Voter then signs his receipt. Then this

receipt will be attached to minutes of voting.

Express lanes are for persons with disability, the elderly, heavily pregnant women, and

indigenous peoples.

For voters, do not use cell phones inside the classrooms.
– Rappler.com
To volunteer or to learn more on what you can do, you can reach the Commission on Human Rights through the BKH program at (02) 294-8704, on Facebook, or visit the BKH operations center at the CHR central office.
Know of any election-related wrongdoings? Use the #PHVoteWatch map to report vote buying and vote selling, campaign finance anomalies, election-related violence, campaign violations, technical glitches, and other problems observed among communities.
Together, let's each find #TheLeaderIWant and agree on who we want. To volunteer for any of these efforts, email us through move.ph@rappler.com.
Who won in the 2016 Philippine elections?
Check out the 2016 official election results through the link below:
Check out the 2016 unofficial election results for the national and local races through the links below
For live updates on the aftermath of the May 9 elections, check out our extensive
2016 Philippine elections
coverage!