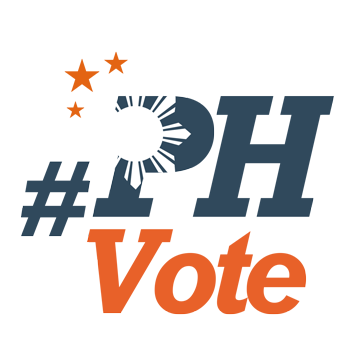 1
Mayor's security aide survives ambush in Aklan

AKLAN, Philippines – A security bodyguard of a mayor in a northern town of Aklan survived the 'ambush' early dawn Monday, May 2.
Alan Dela Cruz, 20, resident of Sitio Tapul, El Progreso, Buruanga, Aklan was on his way to a local market to buy fish on board his motorcycle at around 5:45 am when alleged several gunmen suddenly fired shots on him.
Buruanga mayor Quezon Labindao said the incident happened in front of the house of mayoralty candidate Rolando Rojo along the national highway in Barangay Alegria.
Rojo is the opponent of Labindao's wife Concepcion for the mayoralty post in the upcoming May election.
"Ginpatumba ni Alan ang motor ag dumaeagan eagi. Owa man natamaan imaw sa pagbaril kana. Daywa ka tawo ro nakita niya nga gakabot it baril samtang ga drive imaw it motor," Labindao said.
(Alan, who fled from the scene, suffered no injuries during the ambush. Alan also saw two suspects drew their guns while he was riding his motorcycle.)
Responding policemen found two fired cartridge cases and a live ammunition of 45-caliber from the crime scene.
In a radio report, Labindao said armed men also strafed his warehouse in Barangay Cabugan in Buruanga, Aklan on April 8 at about 11 pm.
The mayor added the police recovered empty shells of 9-mm pistol in the area. Labindao's caretaker also survived the strafing.
Following the shooting incidents, Labindao urged the Aklan Police Provincial Office (APPO) and the Commission on Elections (Comelec) to send more cops to Buruanga to protect his constituents and the integrity of the May elections.
PO3 Nida Gregas, APPO information officer, said the suspects are facing charges for light threats under criminal case number 204-B at 5th Municipal Circuit Trial Court, Buruanga-Malay at Buruanga, Aklan.
The suspects identified by the police were Rommel Rojo, a Sangguniang Bayan member-candidate, and Valentine Fernando who allegedly fired their guns to the victim.
"Based on the findings of Aklan inquest prosecutor, however, the crime committed was not frustrated murder but only other light threats, since the victim did not [sustain] injuries due to gunshot and insufficiently [established] that respondents were the ones who discharged the firearms," Gregas added.
Gregas said the May 2 incident will be evaluated by the Provincial Joint Security Coordinating Conference with the Philippine National Police (PNP), Armed Forces of the Philippines and Comelec.
Rojo, for his part, denied the involvement of his son and their supporters in the twin-incidents in Buruanga, Aklan. – Rappler.com
Who won in the 2016 Philippine elections?
Check out the 2016 official election results through the link below:
Check out the 2016 unofficial election results for the national and local races through the links below
For live updates on the aftermath of the May 9 elections, check out our extensive
2016 Philippine elections
coverage!