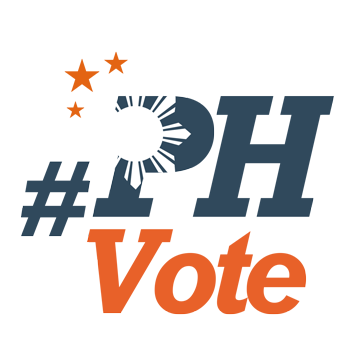 8
CAMPAIGN NOTES: Staple jokes, loyalists, and the Marcos boys
"Campaign Notes" are filed by Rappler reporters and correspondents who have been covering specific candidates or localities. The series gives insights into the candidates' character, trusted people, and campaign decisions.

Campaign can be grueling both for the candidate and the media covering the event. There are the endless motorcades, string of daily rallies and the heavy (and light) issues reporters have to ask about and candidates have to face.
In the months that I've covered Senator Ferdinand "Bongbong" Marcos Jr's campaign, I've seen him frown and shrug off issues thrown against him and his family. His late father's martial rule was the foremost of them, of couse.
All eyes are on him, being the son and namesake of the dictator toppled 30 years ago. Both local and foreign media wait him to make quotable comments, documenting his possible assumption to the second highest office in the land.
There's tension, for sure, that's why it's a relief to witness some light moments during the campaign that reveal the quirks and the humanity of the vice presidential candidate.
Ice breakers
Mini-rallies are regular features in Marcos' campaign. In a day, he can have at least 3 short stops in covered courts or streets with make-shift stages, where he will talk about two things: his call for unity, and his stint as the chairperson of the Senate committee on local governance.
When things get a little too serious and he has to break the ice, he cracks a joke or two. He has two staple jokes:
A. To stress why he is the perfect fit for the vice presidency, he would say:
B. When he (finally) comes up the stage after being mobbed by supporters:
Embedded reporters, who have heard these jokes a number of times would not care to laugh. But a crowd full of titos (uncles), titas (aunts), lolos (grandfathers), and lolas (grandmothers) – they make up most of the audience in his rallies – these jokes would earn a good laugh.
Marcos loyalists
The only thing about martial law that would make the son of the late dictator smile are his father's loyalists. From Ilocos Norte down to some parts of Mindanao, countless loyalists have approached the senator and showed him their Marcos memorabilia.

"Marcos loyalist" Zenaida Gonzales flaunts old photos of Sen @bongbongmarcos ' parents #PHVote @rapplerdotcom pic.twitter.com/Ic5qCcmqvL

— Patty Pasion (@pattypasion) February 22, 2016

Sunburn
Remember the vice presidential debate on April 10? The senator was not only put on the spotlight with issues about his father's administration, the studio lights also revealed how he had tanned during the campaign.

Apparently, no amount of sunblock – applied even between sorties – was enough.

Marcos boys
As in the case of Baste Duterte, Brian Poe, and Paolo Roxas, the entry of Marcos' sons into the picture was also a breath of fresh air in his campaign.

His sons Joseph Simon and Vincent were the first ones to join him. His eldest, Ferdinand Alexander (nickname: Sandro), just flew home in April from England, where he's studying.
The presence of his family when he campaigns brings out a different side of the senator.
I have always found him to be aloof, something his staff also observes. His friend and campaign advisor Jonathan dela Cruz also said Marcos is a very reserved person, having grown up in Malacañang. He does not easily warm up to people. But when he is around his kids, his warm and affectionate side tends to show.

In a gathering with the media a few weeks before elections, Marcos openly talked about how he and his wife, Lisa Araneta Marcos, cried when their son Sandro finally agreed to study abroad. Marcos and his Sandro even had a short exchange in British accent – a playful side rarely seen of the senator.
"They are here on vacation. If I don't bring them with me, I don't see them. Kung 'di sila sumama, nasa bahay sila, ako nasa labas. Aalis ako ng bahay, maaga. Babalik ako ng bahay, pagkasipilyo, tulog na 'ko, I never see them," he told reporters in the intimate event.
(If they don't join me, they'll be at home and I am outside. I'll leave home early. I'll go home late. I'll just brush my teeth and head to bed). – Rappler.com
Who won in the 2016 Philippine elections?
Check out the 2016 official election results through the link below:
Check out the 2016 unofficial election results for the national and local races through the links below
For live updates on the aftermath of the May 9 elections, check out our extensive
2016 Philippine elections
coverage!