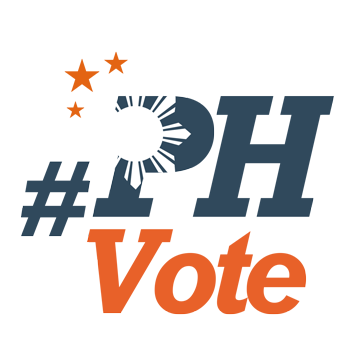 4
Rappler, Twitter release #PHVote emoji for the 2016 elections

MANILA, Philippines – It's time to elect a new set of government officials.
For months, the entire country has been preparing for election day. The Philippines, along with the candidates running for office, have gone through campaigns, mudslinging, scandals, and debates.
Now it's time to sit down and vote for the leaders we think will take our country forward.
On election day, May 9, take the time to do your civic duty. Go to your local voting precinct and cast your vote. Then, when you're done voting, tweet an update with #PHVote!

#PHVoteWatch
Know of any election-related anomalies?
Through the #PHVoteWatch Map, Rappler will crowdsource cases of vote buying and vote selling, campaign offenses, election-related violence, technical glitches, and other election-related problems observed in communities.
Here are 2 ways to contribute a report to the map:
Reporting a violation on Twitter:

Reporting a violation on desktop:
[how-to gfx]
Learn more about #PHVoteWatch here.
#CommuterWatch, #OpenRoads, and #SharePH
An hour – or six – spent on the road on your way to vote is nothing compared to the next six years that the elected officials will be in office.
While on your way home, make sure to report road incidents and areas with high traffic using #CommuterWatch. If you're passing decrepit roads or road projects that seem to never be finished, send a report using #OpenRoads.
On a lighter note, when you get home, share photos of your favorite food, hangout places, and all the lovely tourist attractions in your area using #SharePH.
Once you've voted for the candidates who you feel have the country's best interests at heart, post a photo of your inked finger in front of your voting precinct or a landmark from your hometown.
Don't forget to tell us where you are and use #PHVote!

#TheLeaderIWant
What is your top priority when selecting a candidate? What issues do you hope the next set of elected officials will fight for?
Get to know the candidates and their platforms on Rappler's 2016 elections page!
Make sure to exercise your right to vote responsibly and vote for the candidates who you truly believe will lead the Philippines forward.
If there is a candidate you feel strongly about, tell us why they deserve to be elected into office by writing on X!
[kebs gfx]
Do your research and make sure you are ready for election day! Good luck, Philippines! – Rappler.com
Who won in the 2016 Philippine elections?
Check out the 2016 official election results through the link below:
Check out the 2016 unofficial election results for the national and local races through the links below
For live updates on the aftermath of the May 9 elections, check out our extensive
2016 Philippine elections
coverage!