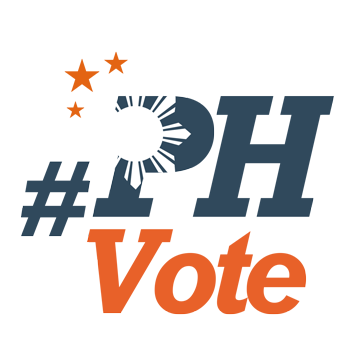 1
Binay camp: 'Ground game will spell difference on May 9'

CAVITE, Philippines – As Vice President Jejomar Binay continues to trail behind in pre-election surveys, members of his camp are still banking on his political machinery to make the United Nationalist Alliance (UNA) standard-bearer win on May 9.
"There will be incalculable twists and turns between now and on election day. We know that there is no easy path to victory – but the ground game will spell the difference," said UNA president and Navotas Representative Toby Tiangco on Thursday, May 5.
Binay's campaign spokesperson Rico Quicho also said that "history will indeed repeat itself."
"This election will be won on the ground on election day" said Quicho.
"To the other candidates: Do not celebrate yet, good things are about to happen, Binay is coming," he added.
Binay was the dark horse winner of the 2010 vice presidential race, stealing a come-from-behind victory from survey leaders then-Liberal Party vice presidential candidate Manuel "Mar" Roxa IIs and Senator Loren Legarda.
The landscape is different in 2016, however.
From leading the pack, Binay's survey numbers had steadily gone down, and then plummeted towards May 9. Initially, his numbers eroded by the more than yearlong Senate probe on accusations of corruption and unexplained wealth thrown at him since 2014; later on, it was because of the official entry of other candidates in the race such as Duterte.
The final survey of The Standard held from April 27 to May 1 showed early front-runner Binay dropping to 4th place with a voter preference rating of 15%.
An ABS-CBN survey released on Wednesday have similar results – Binay got 17%, very far from his 40% rating in a non-commissioned Pulse Asia survey in April 2014.
According to Quicho, however, surveys "do not capture the intense ground campaigning by the Vice President's core supporters and parallel groups nationwide."
"These efforts have intensified after April 29 which was the last day of the surveys. The final visibility push this week via motorcades, house to house campaign and sectoral events like the Indigenous People's summit for Binay in Cagayan de Oro last Tuesday show the winning path for the Vice President," he added
In a sortie in Isabela, Binay himself said he has lost faith in surveys.
The United Nationalist Alliance (UNA) standard-bearer has consistently told embedded reporters as well that he would still win the elections.
Binay's 'secret weapon'
Insiders told Rappler that Binay's confidence comes from the political machinery he has been building as a public servant in the past 3 decades.
Apart from local politicians, the Vice President's machine includes his fraternity brothers from the Alpha Phi Omega, the Makati sister cities, the Boy Scouts of the Philippines, his former classmates from the University of the Philippines, and other volunteer groups.
They are collectively called Binay's "parallel groups," the umbrella term for non-partisan organizations supporting his presidential bid. These groups were pivotal in Binay's win in the 2010 elections.
UNA president and Navotas Representsive Toby Tiangco said their camp believes the presidential race remains "tight" – a view shared by political analysts.
"Through our far-reaching and sustained strategy, we expect to be joined by a broad coalition of partners and supporters across the country on May 9. We are strongest when we stand together," said Tiangco.
According to him, there will be "no letup" in their efforts to communicate their "message of hope and positive change." Binay is branding himself as a champion for the masses with his pro-poor and inclusive growth platform. – Rappler.com
Who won in the 2016 Philippine elections?
Check out the 2016 official election results through the link below:
Check out the 2016 unofficial election results for the national and local races through the links below
For live updates on the aftermath of the May 9 elections, check out our extensive
2016 Philippine elections
coverage!