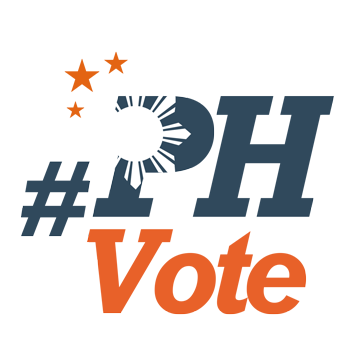 1
Last minute, again: Comelec to lease more satellite devices

MANILA, Philippines – The Commission on Elections (Comelec) on Thursday, May 5, announced another last-minute decision, this time to lease 1,000 more satellite devices to speed up the transmission of votes for the May 9 polls.
Comelec Commissioner Rowena Guanzon said the poll body voted 5-1-1 to lease "more than a thousand" broadband global area network (BGAN) terminals.
Guanzon said this would cost "hundreds of millions," and would augment the Comelec's 4,500 existing BGAN terminals.
She said technology provider Smartmatic believes "they can transmit faster if they have more" BGAN terminals.
These BGAN terminals will be used for the transmission of votes from polling precincts to canvassing centers, at least in areas with poor Internet signals.
For most other areas, the Comelec will transmit votes using regular cellular connections. (READ: All votes in: Lessons from 2013 poll transmission woes)
Guanzon said 5 Comelec members agreed to lease more BGAN terminals. On the other hand, she dissented while Comelec Commissioner Luie Guia abstained.
Guanzon, a former Commission on Audit commissioner, said she dissented because this million-peso contract needs to undergo bidding.
Under the current set-up, the deal will be awarded through direct contracting.
'Why only now?'
Guanzon said the lease will not meet the condition for direct contracting under Section 50 of the Government Procurement Reform Act or Republic Act 9184.
This provision states that direct contracting is allowed in conditions including this: "Procurement of Goods of propriety nature, which can be obtained only from the proprietary source, i.e. when patents, trade secrets, and copyrights prohibit others from manufacturing the same item."
In other words, she said, the company has to be the "exclusive supplier" of the item to be procured.
To comply with this requirement, Comelec Commissioner Christian Lim said he has requested Smartmatic "to submit a notarized certification that they are the exclusive supplier" of BGAN terminals.
Guanzon, however, said she wants to know why the Comelec is leasing these BGAN terminals this late.
She said, "Why only now?"
Guanzon said Smartmatic wrote the Comelec as early as March to propose adding more BGAN terminals to speed up the transmission of votes.
She did not know what happened to the letter between the time it was sent and Tuesday, May 3, when the Comelec en banc voted on their request.
Smartmatic voter's education head Karen Jimeno said: "Smartmatic recommended additional BGANs to Comelec in a letter sent to Comelec around March. The recommendation was to address areas with weak or no signals."
Jimeno added: "With the current 4,500 BGANs that Comelec obtained for the elections, several areas will need to share BGANs. Smartmatic thinks it's doable to add more BGANs even with 4 days before election day."
The Comelec has already been criticized for other last-minute decisions, such as the rule to issue replacement ballots on election day. – Rappler.com
Who won in the 2016 Philippine elections?
Check out the 2016 official election results through the link below:
Check out the 2016 unofficial election results for the national and local races through the links below
For live updates on the aftermath of the May 9 elections, check out our extensive
2016 Philippine elections
coverage!