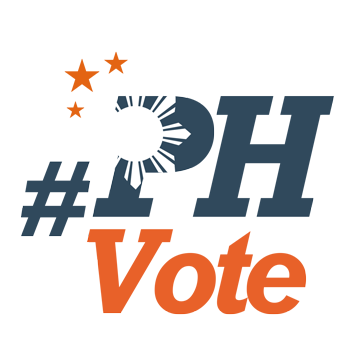 1
Robredo daughter: Leni's VP bid a 'people's campaign'

MANILA, Philippines – The election season has brought Aika Robredo to various provinces all over the country – touching base with supporters, courting voters, and trying to convince them why her mother, Liberal Party candidate Leni Robredo, should be elected vice president.
From the start, the Robredos had not been keen on a vice presidential bid. Leni is representative of the 3rd district of Camarines Sur; she had earlier said that running for a national position is "too soon" for a political newcomer like her.
But, as she once did in 2013, Leni eventually accepted her supporters' call for her to run as running mate of the ruling coalition's standard bearer, Manuel Roxas II.
That was 7 months ago. Since then, Robredo and her daughters have been campaigning all over the Philippines, in what Aika calls a campaign supported and funded by her mother's supporters.
"From the start we've seen this as a people's campaign. From the start, our biggest problem was how to raise funds. But a lot of people have been approaching us, they would throw all these different activities, all the fundraisers," Aika said in a Rappler interview.
"Sometimes you go to different rallies and people would just hand you envelopes. Initially I thought it was one of those solicitation letters for the usual barangay tournaments, but sometimes, it has maybe P200 with a short note saying, 'I hope this helps your mom,'" she added.
Aika said these donations from ordinary people have been inspiring for the Robredos, especially in the early stages of the campaign, when her mother was posting single-digit figures in pre-election surveys.
But it's a different story now for the Camarines Sur representative. The candidate who had once been trailing behind her rivals has now surged to the top of the charts, ranking 1st or 2nd with her closest rival, Senator Ferdinand Marcos Jr.
Supporters' expectations
While Aika is grateful for the support for her mother's campaign, she also recognizes that it comes with a certain degree of pressure and responsibility.
She cited in particular the Sumilao farmers, who marched for 19 days from Bukidnon to Manila not only to raise awareness on their concerns, but to show their support for Robredo, who had also championed their cause in 2007.
Robredo had met the farmers in Naga last month, and daughter Tricia was in tears when she greeted the farmers on their arrival in Manila.
"In the campaign trail, every now and then you get surprised and you ask yourself, why are all these people exerting their time and effort to help you campaign for your mom? And the Sumilao farmers especially, volunteering to walk again from Bukidnon to Manila," Aika said.
"So in a way you're very grateful, but at the same time there's pressure in a sense that you can't fail them, you can't disappoint them. If my mom wins, she really needs to do something about them and the cause they represent," she added.
While the vice presidential race remains a close fight, just 3 days before the elections, Aika feels confident that her mother would pull through.
"I've always felt that she could win this race, I've always trusted my mother's gut in a lot of things," she said.
"When she told us she felt she was being called to run, I knew she knew in her heart that she had a good chance of winning this," she added. – Rappler.com
Who won in the 2016 Philippine elections?
Check out the 2016 official election results through the link below:
Check out the 2016 unofficial election results for the national and local races through the links below
For live updates on the aftermath of the May 9 elections, check out our extensive
2016 Philippine elections
coverage!