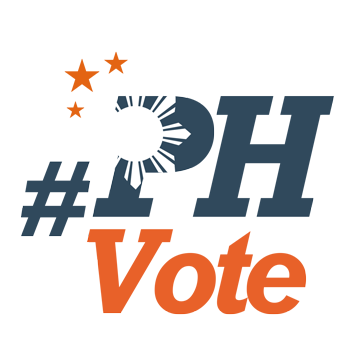 2
Marcos, Robredo tied for top spot in final The Standard VP poll

MANILA, Philippines – Senator Ferdinand "Bongbong" Marcos Jr and Camarines Sur Representative Leni Robredo shared the top spot in the final The Standard poll conducted by Laylo Research Strategies released, Friday, May 6, just 3 days before the May 9 polls.
Marcos and Robredo are statistically tied at 1st and 2nd places, with Marcos garnering 30% of respondents' support, and Robredo, 29%.
Senator Francis "Chiz" Escudero, who was statistically tied with Marcos in The Standard's March 26-April 1 survey, is now ranked 3rd with 20%. He dropped from his 28% vice presidential preference rating last month.
After Escudero, fellow senators Alan Peter Cayetano, Antonio "Sonny" Trillanes and Gregorio "Gringo" Honasan II ranked 4th, 5th, and 6th respectively, with 12% for Cayetano, and 3% for both Trillanes, and Honasan.

Marcos is the top choice in the National Capital Region (38%) and in North and Central Luzon (59%). In South Luzon and Bicol, Robredo got a 35% voter preference rating, outshining her fellow Bicolanos Escudero, Trillanes, and Honasan.
Marcos was the preferred candidate of most voters in classes ABC (42%) and D (32%), while Robredo was most preferred by voters in Class E (33%). Most male voters preferred Marcos (31%) while most female voters preferred Robredo (32%).
Robredo is winning the youth vote (18 to 34 years old) with a 29% preference rating, while Marcos and Escudero ranked 2nd and 3rd with 26% and 24%, respectively.
Voter preference by religious affiliation showed most Iglesia Ni Cristo members (50%) preferred Marcos. The church is known for its practice of bloc voting, where members elect only the candidates their religious leaders endorse.
A Rappler source said the INC leadership has already spread the word about their endorsed candidates: Marcos for vice president, and Davao City Mayor Rodrigo Duterte for president. (READ: Duterte tops final The Standard poll)
Marcos was also preferred by most Born Again Christians (38%), while more Muslims preferred Robredo (35%). Both candidates had close voter preference ratings among Catholics (Marcos with 29%, Robredo with 30%).
Marcos, who boasts of the "Solid Ilocano Vote", enjoyed 78% voter preference rating among Ilocanos, while Robredo got the support of most Ilonggos (50%) and Bicolanos (49%).
Most or 90% of the voters who already chose a specific candidate will definitely no longer change their vote on May 9. Among the 6 candidates, Robredo (92%) and Honasan (91%) have the highest percentage of committed supporters.
The survey was conducted among 3,000 likely voters from April 27 to May 1. It has a nationwide margin of error of ± 1.8 percent.– Rappler.com
Who won in the 2016 Philippine elections?
Check out the 2016 official election results through the link below:
Check out the 2016 unofficial election results for the national and local races through the links below
For live updates on the aftermath of the May 9 elections, check out our extensive
2016 Philippine elections
coverage!