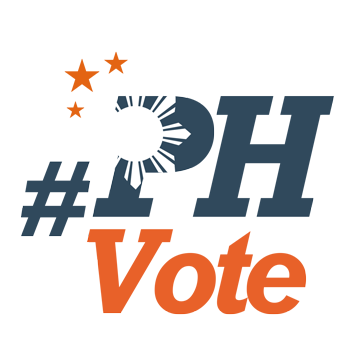 3
Robredo: United Bicol can beat the 'Solid North'

NAGA, Philippines – Can a "united Bicol" propel Leni Robredo to the vice presidency?
It was a pitch the Liberal Party's vice presidential bet made during the ruling party's final provincial rally in Naga City on Thursday, May 5.
"Alam ko sa likod ng isip nyo, nangangamba kayo para sakin. Pero kahit may pangamba kayo, sige lang. Hindi pa rin tayo pinanghinaan ng loob," Robredo told a massive crowd gathered at the Plaza Quezon in the city.
(I know that you're still worried for me. But despite those apprehensions, we soldier on. We will not be discouraged.)
Robredo, a first-time lawmaker, leads the vice presidential race alongside longtime politician Senator Ferdinand Marcos, Jr. The latest preference surveys have shown the two in a statistical tie. (READ: Robredo, Marcos in virtual tie)
Speaking in Bicolano, the Naga City native narrative her steady climb in preference surveys. When the LP formally announced Robredo's candidate, she was hovering between 1% and 4%. The past few months have seen her numbers rise to a high of 30%.
"Bakit ko po ito kinukwento sa inyong lahat? Para ipakita sainyo na ngayon, apat na araw bago ang eleksyon parang ang laban, nasa dalawa na lang na kandidato, isang Bikolano [at] isang Ilokano [Pero] marami ang nangangamba, 'pano yan kasi may solid north?," said Robredo, referring to Marcos.
(Why am I telling you this? To show all of you that 4 days before the election, the fight is down to two candidates – a Bicolano and an Ilocano. But many are worried. How will you win when there's a Solid North?)
Marcos is the only son of the late dictator Ferdinand Marcos. The younger Marcos has held several positions in government, from being vice governor and eventually, governor of Ilocos Norte, representing the same province in Congress, until eventually bagging a Senate seat. (READ: Marcos: Only cheating can make me lose on Monday)
The "Solid North" refers to the Ilocos region, which Ilocos Norte belongs to, and nearby provinces. Marcos is banking on the "Solid North" to bag him the country's second-highest elective post.
"Alam po ninyo ang Ilocos Region, parang 2.3 million ang boto. Alam niyo kung ilang ang Bicol region? 3.4 million votes. Ano ang ibig sabihin? Ang ibig sabihin kung magkakaisa lang ang Bicol, kayang kaya nating talunin ang solid north," added Robredo, to the applause of her fellow Bicolanos.
(The Ilocos region has around 2.3 million votes. Do you know how many votes the Bicol region has? 3.4 million votes. So what does this mean? This means that if Bicol unites, it can beat the Solid North.)

5 Bicolanos
But it won't be an easy request.
Robredo is only one of 5 candidates in the vice presidential race who either grew up in or traces their roots to the region. Among the 5, however, it's only Robredo who's nearest to Marcos in terms of survey numbers.
Senator Francis Escudero, from the politically influential Escudero clan of Sorsogon, is roughly 10 percentage points away from either Robredo or Marcos.
Manuel Roxas II, Robredo's standard bearer, made the same pitch for his running mate.
"Hindi niya sasabihin ito, kaya ako ang magsasabi nito. Pakiusap ko sa inyo, kausapin ninyo ang inyong mga kaibigan. Kausapin ninyo ang inyong mga kakilala. Kausapin po ninyo ang inyong mga kapitbahay, ang inyong mga kakilala. Hindi lang dito sa Camarines Sur, dahil dito, buong-buo na solid na solid na para kay Leni Robredo. Ang kailangan natin ay mabuo, maging solid na solid ang buong Bicol para kay Leni Robredo," said Roxas.
(She won't say this so let me. I ask of you: talk to you friends, talk to everyone you know. Talk to your neighbors. Not just in Camarines Sur because here you're solidly for Leni Robredo. But we need to solidify the entire Bicol region for Leni Robredo.)
Roxas said that Marcos has the advantage not only of being the sole Ilocano vice presidential candidate, but also of having the support of voters in Waray-speaking provinces. Marcos' mother, former first lady and current Ilocos Norte representative Imelda Marcos, is from Leyte.

Support for Roxas
Camarines Sur and the rest of the Bicol region will be an interesting battleground for the ruling party.
In Camarines Sur, for instance, politicians of different affiliations have overtly or subtly supported the bid of Robredo. They do, however, support different presidential candidates.
The LP suffered a blow recently when one of its key allies, Albay Governor Joey Salceda, jumped ship to support the candidate of presidential candidate Grace Poe. As if to reject the notion that the ruling party has lost Albay's support, Roxas and Robredo barnstormed Legazpi City, as part of its Thursday blitz around Bicol.
On Thursday, too, Robredo made a pitch for Roxas, whose numbers in Bicol have dipped recently. According to the latest Manila Standard poll conducted by Laylo Research Strategies, Roxas' preference numbers in the region have dipped to 23%, from a high of 35%.
It is because of Roxas, Robredo said, that she enjoys high preference ratings in Visayas. The Visayas is considered a bailiwick of Roxas, who traces his roots to Capiz and Negros Occidental.
Robredo called on her fellow Bicolanos to campaign for Roxas and make him the top choice of the region.
"Ito po hindi lang pag-pakita ng utang na loob sa tulong sa akin ngunit pagpapakita lang ng mas malalim na pagintindi. Kung ako suswertihin, mukang suswertihin naman tayo, kung iba ang presidente na mananalo, hindi tayo sigurado kung magiging bwelo ako. Mas mabuti kung si Leni Robredo, Mar Roxas ang presidente," she said.
(This isn't just me showing gratitude for the help he's given me but it comes from a deeper understanding of things. If I'm lucky enough to win, and it looks like I will be lucky, if it's a different president who wins, I'm not sure if I can fulfill my plans. It's best that if Leni Robredo wins, it's Mar Roxas who's president.)
The Naga City rally is the last provincial trip for the ruling party. It is set to hold its miting de avance in different parts of Metro Manila on Saturday, May 7. – Rappler.com
Who won in the 2016 Philippine elections?
Check out the 2016 official election results through the link below:
Check out the 2016 unofficial election results for the national and local races through the links below
For live updates on the aftermath of the May 9 elections, check out our extensive
2016 Philippine elections
coverage!